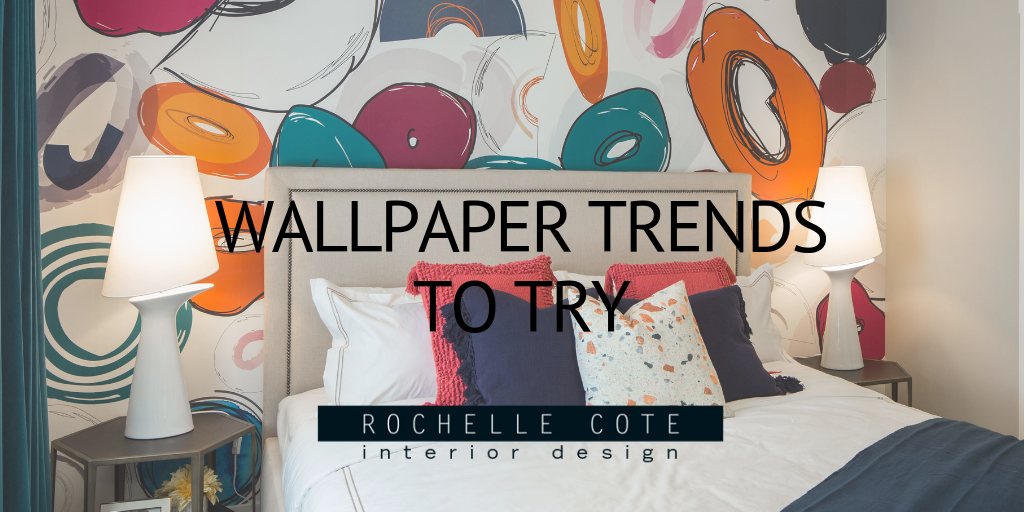 Wallpaper Trends to Try
Geometrics
Geometric wallpapers are everywhere these days! These basic shapes are generally neutral in colour but hold interest in their design; making them the perfect backdrop for any room of your house. Since these geometric patterns are simpler in nature, they can easily fit with many different styles of your design.
Pretty Prints
Polka dots and pretty bows are perfect for a girl's room! Not only do they grow with your child since they can be adjusted to suit the age of the child. But seriously, how cute are they?
Bold Boho
The boho look is still coming on strong. While the look is quite bold, it is easy to show as a feature. Grass cloths and arabesque shapes are right up the boho alley. Adding colour and papers with raised textures are great for achieving the boho look.
Simple Backdrop
People generally tend to pick a wallpaper to make a statement in a home. But not all features have to be loud and in your face. Sometimes simpler is better. Wallpapers with metallic elements or soft textures create a pretty backdrop for just about anywhere.
Mimic Wallpapers
It's crazy how far mimic wallpapers have come these days. Brick patterns, concrete and wood are very prevalent today and looking more and more convincing. These papers are great for getting the look of the material without the cost of the weight!
Photo Credits: 
Shellard Photography