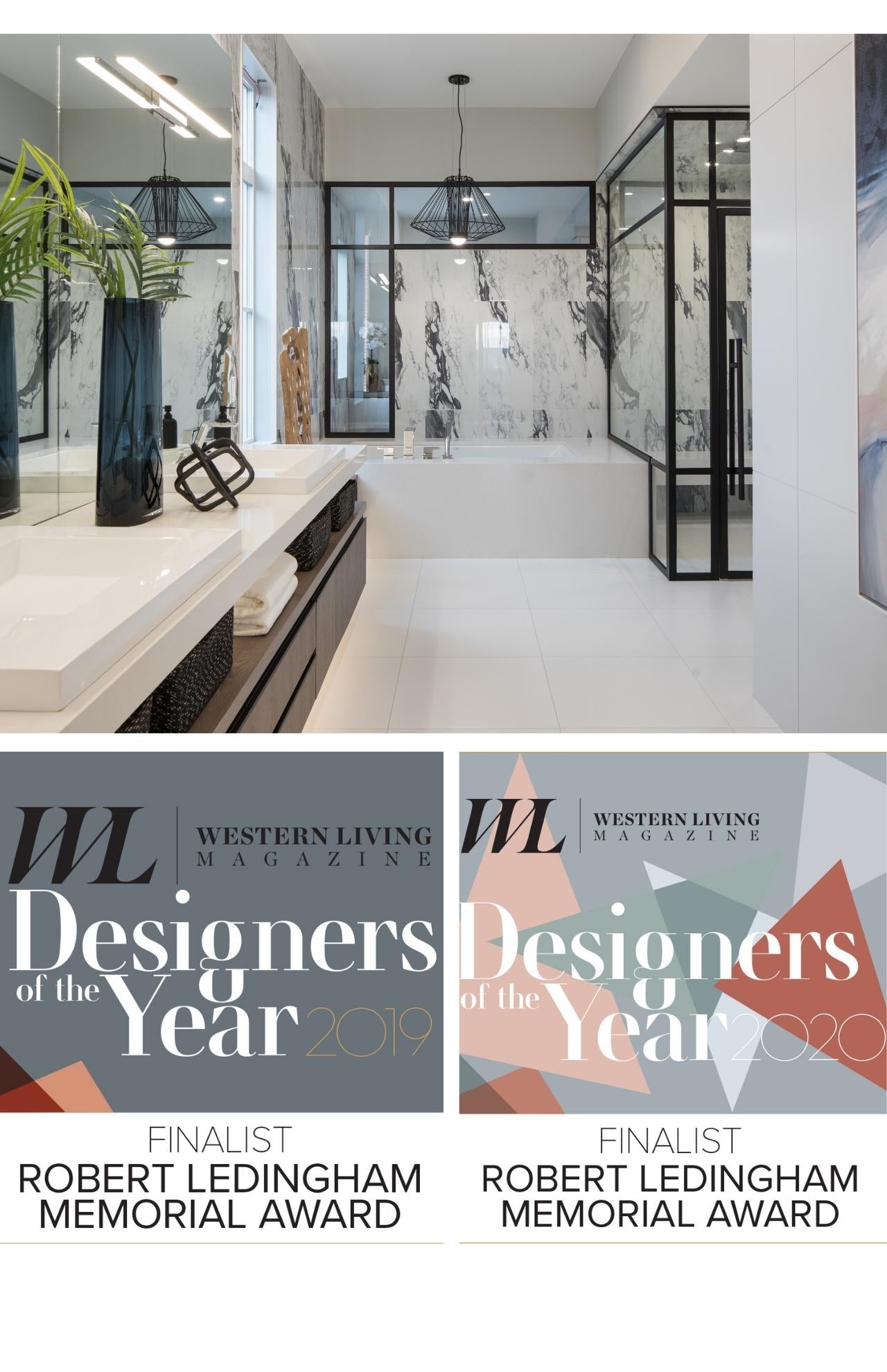 About Rochelle Cote Interior Design
Rochelle Cote Interior Design (RCID) is a Calgary-based group of highly qualified and experienced interior designers focused on high-end residential interior design. Rochelle is a home-grown talent and started RCID in 2012. She has scaled her design consultation business to newer heights while building an impressive portfolio and reputation. She gets her inspiration from the large prairie sky. Whether it is a contemporary, modern farmhouse, traditional, transitional, or a unique project, Rochelle and her team have the perfect design solution for the clients that reflects their own flair & personality. Rochelle and her expert team of designers aim to help their clients create their perfect space; one they can call their own .
Rochelle Cote Interior Design (RCID) is one of the best residential interior design firms in Calgary and offers clients assistance with the interior selection process, custom millwork packages, and interior finishing drawings for a new build or renovation. RCID works carry a fashion-forward signature, with a fresh, clean transitional look and offer ample natural light to complement the warm architecture. Combining the right colors, they can bring a balance throughout. With an eye for style, they can turn a house into an artistic home. At RCID, our goal is to make the process of creating customized, elegant spaces from our client's perspective. We employ systems and strategies to ensure our clients feel at ease for the duration of the project. 
RCID is there for you through the entire process to ensure your vision comes to life. When it comes to luxury, RCID is well known for its fashion-forward statements that highlight art collections, bold and beautiful wall coverings.  The clean-lined furniture showcases modern and luxurious interiors. We take joy in delivering our client's projects on time. 
Rochelle Cote Interior Design Calgary helps clients take their home from the drywall stage to completion, right down to the final touch!  Rochelle Cote and her team can help you bring your dreams to life!

Awards and Recognitions

Rochelle Cote was awarded the finalist Designer of the year 2018, 2019 and 2020 for the Robert Ledingham Memorial Award by the Western Living magazine. Being one of the most popular interior designers of Calgary, Rochelle had the privilege to design the lounge at the Calgary Home & Garden Show - 2019 and 2020. Her articles on design trends, home styling and colors are regularly published in leading design magazines.
Client Testimonial:
We hired Rochelle through a referral from our builder. We did a complete remodel (down to studs) of our forty-year-old home. Rochelle guided us through the entire renovation process and totally captured our vision which made our dream a reality.

Rochelle is professional, has a warm personality, and design and concept ideas that are beyond compare. She always made us feel at ease and was lots of fun to work with. Rochelle's entire team is very talented, kind and helpful with a high level of professionalism.

For all your design needs, contact Rochelle Cote Interior Design. You will be so glad you did!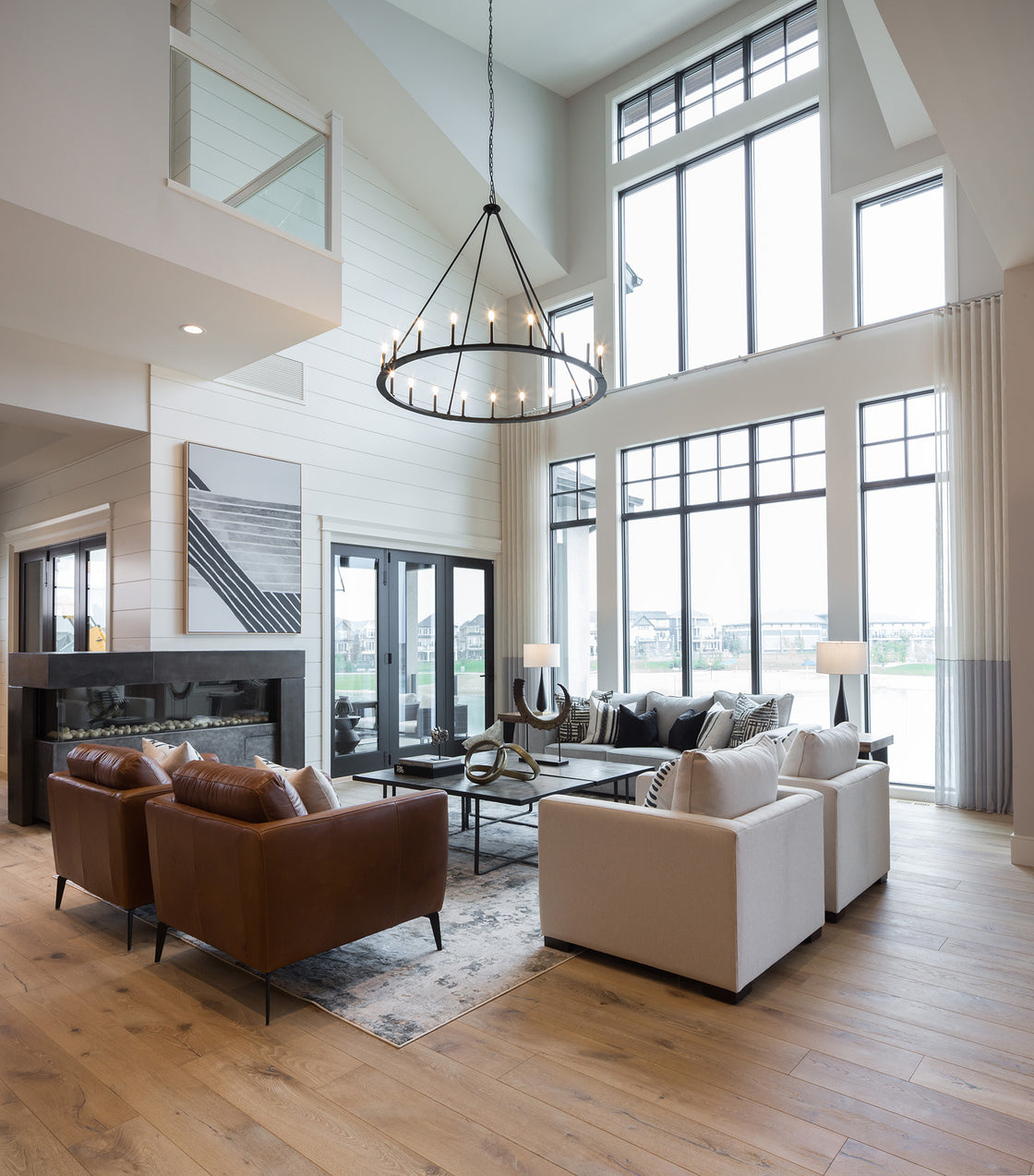 Residential Interior Design
Your home is your sacred space. It's where you raise your family, cheers your friends, and make memories for a lifetime. We at Rochelle Cote Interior Design love collaborating with our clients and developing customized designs for their homes that are unique and reflect their design aspirations, lifestyle, and personalities.
When it comes to residential interior design, Rochelle Cote Interior Design (RCID) is among the leading interior design companies across Calgary, Alberta, and Western Canada. We believe that residential spaces should be timeless and expressive, and authentically your own. We can help you to prioritize and line up your goals, and find the best possible solutions to your design puzzle. Our attention to detail and experience means that our clients can have full confidence in the design and build process. 
With our effective client-centered approach, we thrive to reveal the authentic aspirations of each individual to create spaces that are inspired with pure heart and soul. Whether you have a very mature sense of style or have no knowledge of where to start, we're here to meet your needs. Above all, we promise that our professional journey together will be collaborative, insightful, and fun.
We offer a vast range of affordable residential interior design services. Our consultations constitute evaluating the needs of our customers by engaging in conversations and getting a tour of your home. We create a vision for your space and present a concept that is aligned with your goals. We can help you plan an effective budget and manage a reasonable timeline to ensure our resources create beautiful spaces that meet your lifestyle's needs. The initial consultation is to gain an understanding of your project and its budget.
We at RCID are passionate about helping people craft a lifestyle that they are glad to call their home. That is what makes us the best residential interior designers in Calgary. We want your family to build memories around a comfortable, and clutter-free home. Contact us today or send us a note explaining what your goals are and we are happy to help you design the space of your dreams!
Blogs
Decorating for the holidays is one of our favourite times to decorate because we can have a lot of fun with the decorations given the short time span of the season! This is a great time to introduce a lot...

Read more

When the weather starts to cool down, we find ourselves wanting to spend a lot more time at home. Ideally, that's a space that you love being and that's decorated to suit your style. However, if you find yourself wanting...

Read more

Styling your dining room table is a great way to create a focal point and bring the entire dining room together. There are a number of different ways that you can style your dining room table to suit the table...

Read more