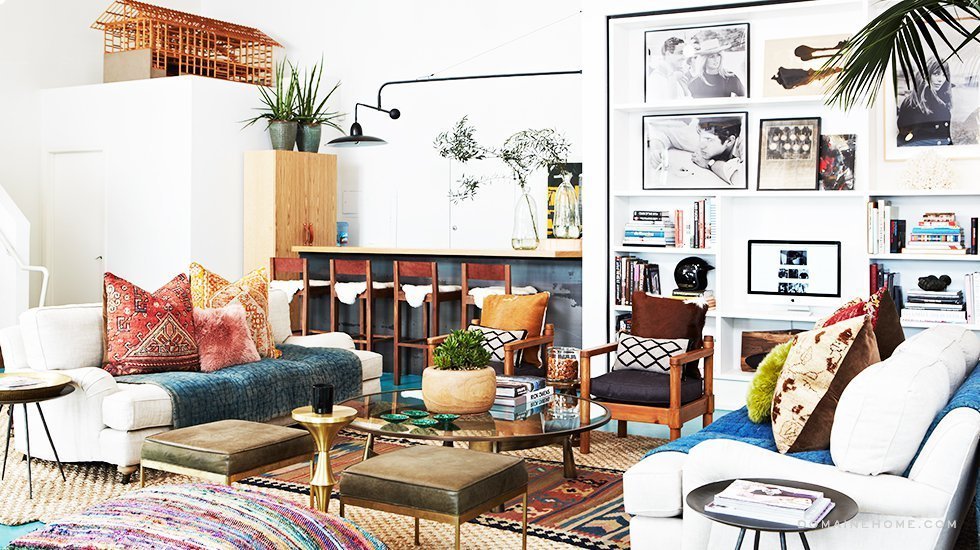 TREND ALERT: GEOMETRIC PATTERNS & SHAPES, OH MY!
While many different patterns are trending, the most relevant is the boho-luxe. The bohemian style was first popular in the seventies, but the style has come back more toned down and more hip then ever. The boho-luxe style is still very contemporary in its appearance, but it is a lot more comfortable and homey then other contemporary styles. With warm colours, cosy textures and plenty of patterns, the boho-luxe style can add a more relaxed and cheerful warmth to any home.
This style can easily be achieved with the abundance of options in accessories, wallpapers and fabrics in the market right now. Don't worry, if you aren't willing to commit to some bold boho wallpaper, the boho-luxe style can still be achieved by adding a few colourful pillows, some lively rugs, comfy fur, along with some décor that brings together all of the colours and textures. 
So be bold, and embrace the boho – your home will love it!