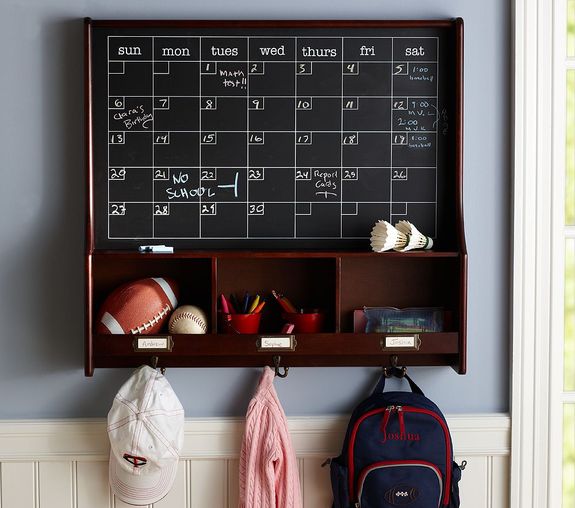 BACK TO SCHOOL: HOW TO KEEP YOUR HOME FUNCTIONAL FOR A BUSY FAMILY
Back to school is just around the corner and we all know what that means – endless shopping, hectic planning and a messy house. As you are ushering your kids back into their new routines, we have some tips for you to keep your home functional and in tiptop shape.
Designated area for "stuff"
 We all know that items come home from school and can get misplaced or forgotten. Whether it is lockers, cubbies or bins, providing a designated area for each child is a simple way to keeping things tidy and organized.
Organization Walls
Chalkboards, whiteboards, folder racks and calendars are great separate, but are even better together. Setting up an organization wall helps to keep track of papers, events and other important things in your life.
Docking Stations
With technology being so prevalent in our lives, a docking station is an asset for busy families to recharge after a long day. Docking stations can be built into the design to be out in the open or hidden from view. Creating a hub for your electronics is a convenient place to leave your devices allowing you to step away from things while they are charging, but are always being in quick access.
Homework Stations
No matter how old your children are, it is important to have open space for your kids to do their homework. Creating a mobile 'homework caddie' with pencils, scissors and other supplies allows your children to move throughout the house with anything they might need at their fingertips.
The Night Before Solutions
For busy families it is instrumental to plan ahead, so things can run smoothly throughout the week. Backerboards with hooks or hanging closet organizers provide an easy way to lay out clothes for the week. Getting your kids out the door in the morning can be a gong show. These solutions help you avoid the morning rush and help your kids get ready with ease.
Incorporating these elements into your daily routine can help you stay organized and keep your home running smoothly. A little extra work upfront will allow you to stay calm during that hectic back to school season!