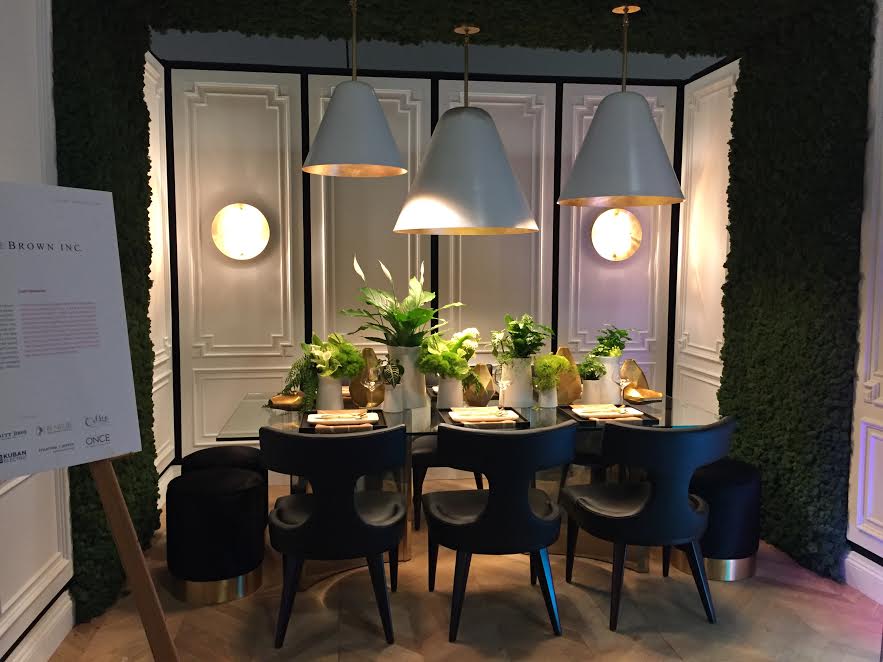 IDS WEST 2016 - EDVENTURE #3
Wow, it was great to be back at it in Vancouver. I always love using trips to Vancouver to get inspired. I spent this past weekend at the Interior Design Show (IDS) West and I am coming back home filled with new knowledge and inspiration for projects to come.
There were so many great talks and inspirational sights at IDS West this year. Here are a few of my favourites:
Dinner x Design. There were many great set ups this year.
Seeing the new tile lines by Ames. I can't wait to use some for future projects.
Seeing DXV's new and advanced 3D printed faucets. One of the faucets had an open center and weaves. The water ran through the weaves - so unique and innovative! I'm sure we will be seeing more 3D printing in the future and that we will be able to push the boundaries of design.
Listening to Tom Dixon, a British product designer, talk about what design means to him and the pivotal moments in his career. Such an inspirational person! Dixon also spoke about how smell is playing a more Important role in the design of interiors, contributing to the 3D form of design.
It was great to see such a big turnout of Calgary designers at the show.Thanks for an awesome show IDS West, I can't wait to see you next year!