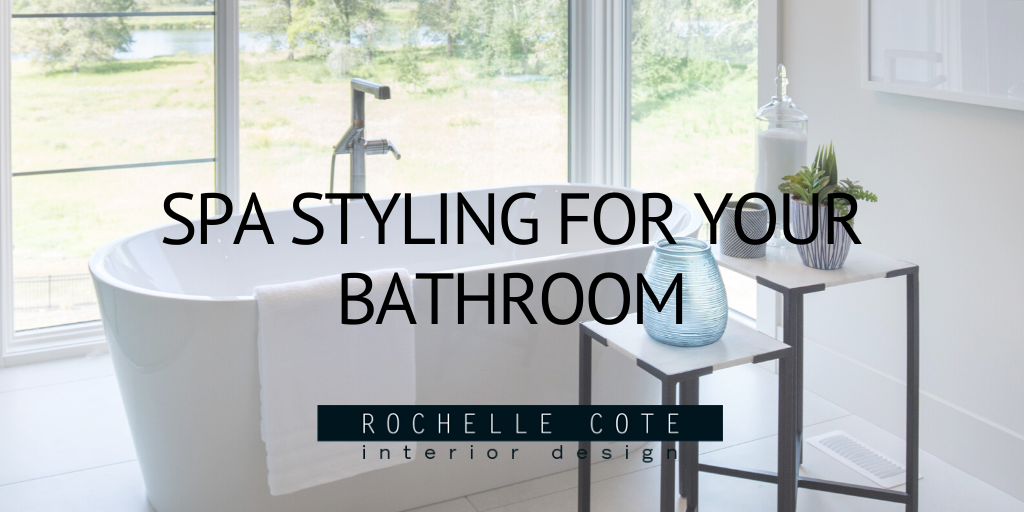 Spa Styling For You Bathroom
Everyone needs a spa day but it is not always easy to take the time out of your busy life. One way to get the relaxation is to give your bathroom a spa makeover. By incorporating a few key elements you can create your own spa. Here a few things to consider when styling your spa inspired bathroom.
Calming Atmosphere
Using neutral colors gives a calm relaxing feel to the room. We like to use soft blues and earthy tones to add color to the calm atmosphere. A deep accent color can be used to create contrast in your space and create a feature space in your bathroom.
Adding Soft Elements
Greenery is a great way to incorporate natural elements in your space. Adding natural elements increases the spa feel and purifies the air. Plants of all shapes and sizes can be used to create a more natural feel to your space.
Baskets, jars and trays can be used to add functional yet delicate décor to your spa inspired space. Epsom salt is the perfect item to display in your clear jars as it is are aesthetically pleasing and is always in reach when you need to relax at the end of a long day.
Stools and accent tables can be a great alternative as they will allow you the freedom to relax while having a place to put your wine glass.
Finishing
Gold hardware is a great way to add sparkle to your spa! As well, using large scale clean looking tiles if you have the opportunity to change tile can make the space seem larger and very clean.
These elements can take your at home spa to the next level. Incorporating soft luxurious elements that will allow total relaxation and comfort at the end of a long week.
Photo Credits:
All Photos By Shellard Photography