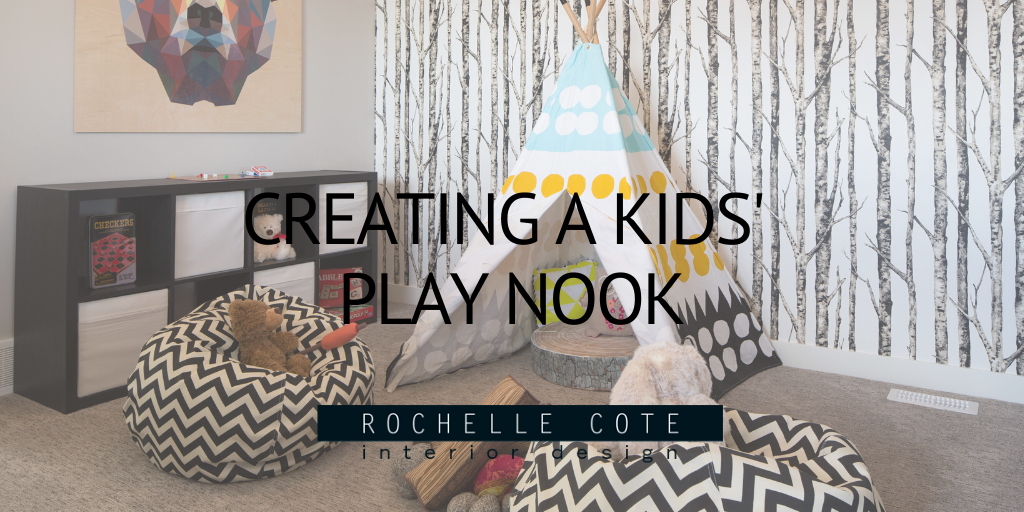 Creating A Kids' Play Nook
Are you looking for a space to keep the kids occupied and organized? An area that they can all their own without dragging the mess into your shared living space? Think about creating a play nook in your home. Sharing a space with your children does not have to mean losing your adult space. Though you may not have a space to close the door and forget about the mess, here are a few tips to incorporate a functional and creative play area in your home.
Encourage Creativity
Create an area rich in experience and learning. Make sure that there are multiple opportunities for play and imagination in your area. It should include all the senses! Incorporate texture, color, and interactive elements to your play nook. Adding chalkboards and drawing stations increase creativity and give kids a sense of ownership to their area. Play tents or the area under your stairs are perfect kid-sized spaces that they can retreat to and make their own.
Foster Organization
Organization is key when creating a space for your kids. Having a designated area for your kids is ideal, even if this is just an ikea kallax unit in your basement. Creating a designated area keeps things contained and avoids your house from becoming an entire play zone. Incorporating cubbies and storage bins help keep things organized and will encourage your children to clean up after themselves. Organization is key for easy and painless clean up!
Create Comfort
A comfortable and inviting area for the kids allows creativity to thrive. Adding cozy elements such as blankets and pillows will create a warm and inviting space that your kids will never want to leave. Bean bag chairs and child sized furniture are a perfect for adding comfort and functionality to the space.
Imagination is all you need to create the perfect play nook. Incorporating elements rich in experience, learning and fun allow your children to grow through play. Keep the kids busy for hours with the perfect play nook. Happy playing!
Photo Credits: 
Shellard Photography