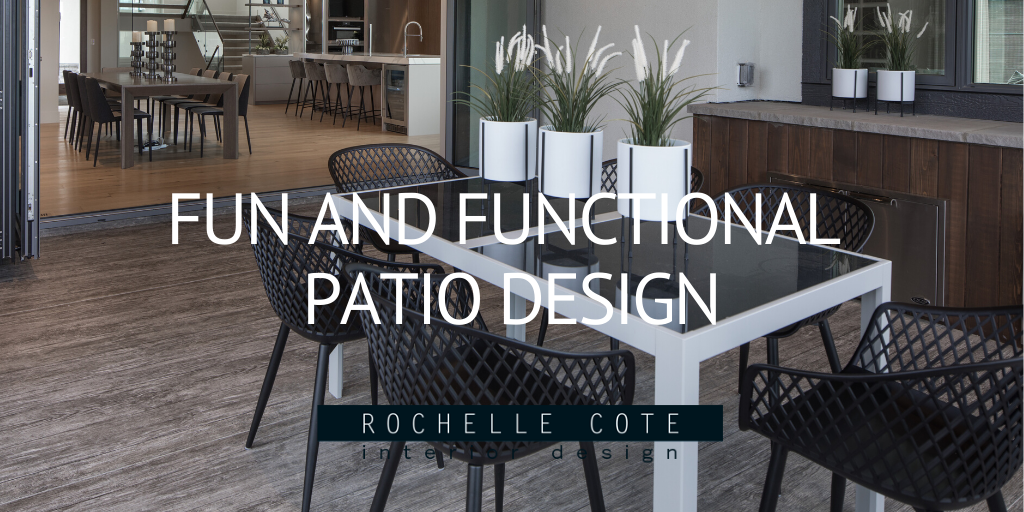 Fun and Functional Patio Design
Summers tend to be short-lived in Calgary, so make the most out of your summer by using these fun and functional patio ideas.
Outdoor Furniture
Warmer months mean the chance to entertain outdoors and enjoy cooking and eating meals with family and friends in the fresh air. Creating areas throughout your backyard that cater to different needs allows you to entertain throughout the day. Creating a space for lounging is great for entertaining guests. Adding outdoor toss and greenery or lanterns create a soft and comfortable area that you and your guests can relax in. If you have extra space, adding a dining area lets you enjoy outdoor meals with your family and friends, and even acts as a space if you like to place games outside.
Landscaping
The best part of summer is the life that the heat brings, so embrace it and make your backyard an outdoor oasis with landscaping. Planting trees or bushes require little maintenance and allows you to enjoy for years to come! If you don't have a yard and only have a balcony or concrete pad, adding outdoor planters can be a great way to add greenery and brighten up your space.
Fun in the Sun
Pergolas not only look great, but they are functional. Pergolas are a great way to give your patio partial shade while still letting light in, so you enjoy more time outdoors even in the heat. Pergolas are also an easy way to string lights throughout your space to give a soft and timeless look. If you are not interested in creating a permanent fixture, there are tons of great umbrellas out there. We suggest buying an adjustable umbrella where you can move throughout the day to keep you cool and out of the sun.
Keep the Good Times Rolling
Don't let the night stop you from enjoying the outdoors. Hanging lights or adding outdoor lanterns to your yard add a soft ambience, as well as extends the length of the time you can spend outdoors. Adding an outdoor firepit or heat lamp can keep you cozy even when the sun goes down. There is an option for almost any space. Whether that means a built-in pit, a gas pit or movable pit. The world is your oyster!
Photo Credits:
Shellard Photography
https://www.pinterest.com/pin/72339137753077292/
https://www.pinterest.com/pin/72339137753077292/ https://www.pinterest.com/pin/18436679708011859/
https://www.pinterest.com/pin/117375134024553360/
https://www.pinterest.com/pin/787144841112869430/
https://www.pinterest.com/pin/450711875206671477/