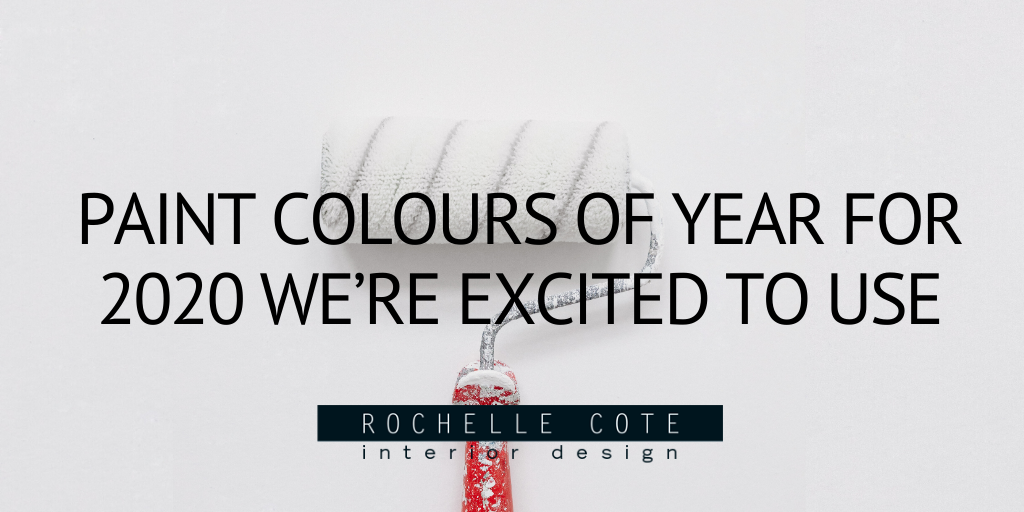 PAINT COLOURS FOR YEAR 2020 WE'RE EXCITED TO USE
Every year, all the paint companies come up with new paint colours that they think is going to be popular in the coming year. This year, we looked at what the Benjamin Moore, Behr, Sherwin Williams were suggesting and came up with our own paint colours that we will promoting in 2020.
1649
Blues are still very prevalent in the market and a blue that I came across recently and am in love with is Benjamin Moore – Polairis Blue 1649. I have just spec'd this colour for a bathroom vanity in a client's home and I love the vibrancy and life that this colour has when lacquered! I think this colour would work great as a feature vanity or as a paneling detail.
2062-10
Staying on the blue train... A feature colour we used in the 2019 August Lottery Home was Benjamin Moore – Polo Blue 2062-10. Hale Navy has always been a staple for designers, but this Polo Blue is definitely a new contender. Polo Blue has a richness to it with deeper blue tones that make it a dramatic choice. This colour is great for a punchy feature wall or would look great for refinishing an old furniture piece to give it a more contemporary look.
OC-117
People tend to think of white as one colour, but in reality there are tons of shades of white – some with blue undertones, some with yellow and some with grey. One white that I am starting to use often is Benjamin Moore – Simply White OC-117. This white is a bit warmer in colour and has more yellow undertones, but it pairs nicely with blues like Polairis Blue. Simply white is great when you are painting everything one colour - trim, walls and ceiling. It also looks great for painted mdf cabinets to get a warmer look.
Photo Credits:
Shellard Photography
https://www.studio-mcgee.com/bathroom/7jowmw72lnvwzdnaed2hi9oigqy1m1
https://www.studio-mcgee.com/bathroom/7jowmw72lnvwzdnaed2hi9oigqy1m1
https://www.mydomaine.com/warm-white-paint
https://www.studio-mcgee.com/studioblog/2015/10/21/benjamin-moore-color-of-the-year-simply-white