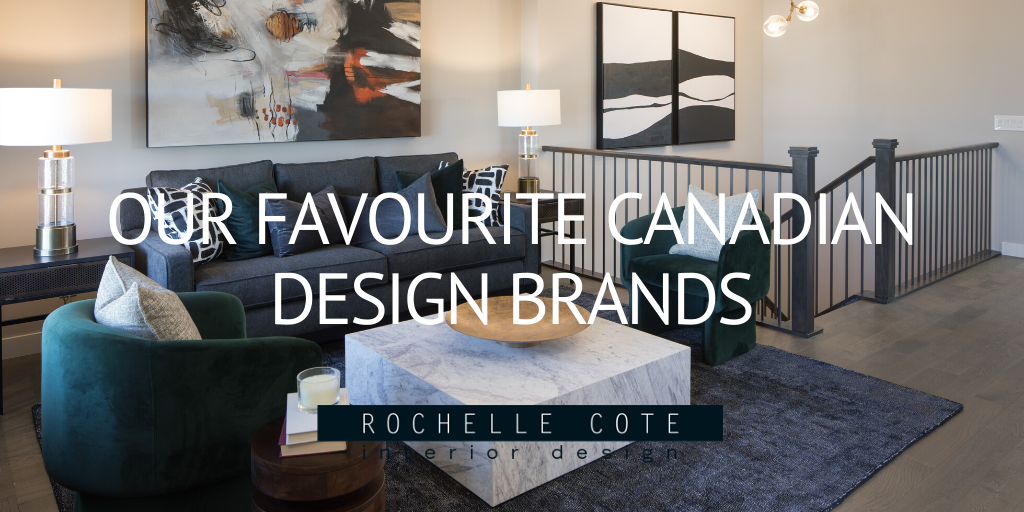 Our Favourite Canadian Design Brands
With all the things going on in the world right now, it is easy to appreciate and want to support local businesses. Here are a few of our favourite Canadian Suppliers:
Vangogh Designs
Based out of Surrey, BC this manufacturing company prides itself on sourcing Canadian products and managing production within Canada. Focusing on upholstered goods, they continue to update their styles with current trends to suit a changing market. We love the quality and style of Vangogh Designs!
Whittaker Designs
Whittaker Designs with its sister company, Birchwood Interiors, is a company in our own backyard. With manufacturing and showrooms in Calgary, it is easy to feel good about sourcing local. Their friendly staff and can-do attitude make working with them a joy! Backed by 40 years experience, you know you are getting furniture that will last.
Gresham House
Gresham House is a custom upholsterer that manufactures out of Ontario. Known for their customization, the possibilities are endless!
Mobius Objects
Mobius objects is a custom furniture company that makes beautiful handcrafted furniture pieces right here in Calgary. Known for their custom live-edge wood tables, their attention to detail and utter craftsmanship ensures the piece you purchase will be a showstopper in your home!
Hang in there and do your best to support local. We are all in this together!
Photo Credits: 
Shellard Photography