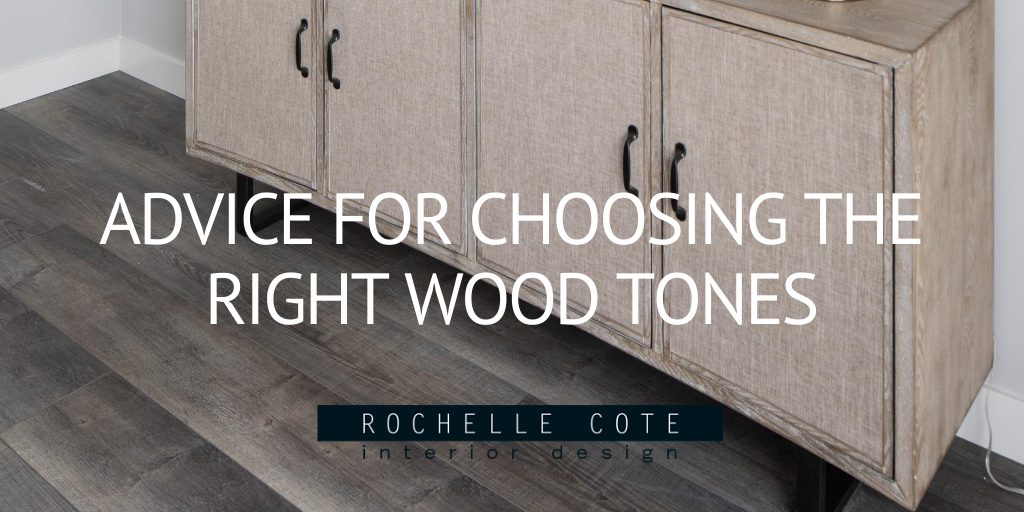 Advice for Choosing the Right Wood Tone
Hardwood has been a long-time favourite for people because it offers a clean, warm look. Whether you are renovating your house or starting from scratch, here are some advice for choosing the right wood tone for you and your family:
Lifestyle
When choosing hardwood for your house you want to consider the lifestyle of your family. Dark stained hardwoods will show more scratches and it will also show dust more easily. So, if you have a busy-family, dark hardwood might not be for you. Medium to light tones tend to be the best for minimal upkeep.
Hardwood Finish
The texture of the hardwood is also a factor to consider. Some hardwoods have a coating that makes it more shiny and slippery, while other hardwoods have a matte texture, and some are hand-scraped. Hand-scraped hardwood tends to be more costly, as it requires more manufacturing time. While the hand-scraped look is more rustic, it also hides more imperfections, so if you have dogs or clumsy kids, you don't have to worry as much about wrecking your floors. Matte hardwood provides a clean, contemporary look, while also offering more friction to avoid less slipping. The higher sheen hardwoods you'll see in more classic homes. They offer an easy-clean solution.
Personal Style
Hardwood comes in various different looks. Knots, colour variation, grain, board width and colour are all factors for how the hardwood will look and feel. Consider your personal style and whether you are looking for a rustic-style, a dynamic style, or a timeless style.
Space
Your floor sets the tone for your space. Lighter hardwoods will make the space feel more open and spacious, while darker wood tones will give your space a moodier and cozier feel. If you are working with a small space this can make a big difference, so consider using lighter tones to brighten up the make it feel bigger.
Photo Credits:
Shellard Photography
https://divinefloor.com/collections/hardwood
https://www.google.com/imgres?imgurl=https%3A%2F%2Flda.lowes.com%2Fis%2Fimage%2FLowes%2FDP18-152820_1-1_dt_bnr_hero1%3Fscl%3D1&imgrefurl=https%3A%2F%2Fwww.lowes.com%2Fc%2FHardwood-Flooring&docid=6GuZ709G7EzTjM&tbnid=cVMX2n0MoTO7tM&vet=1&w=506&h=375&itg=1&bih=888&biw=1920&ved=2ahUKEwi5j_HYh_PqAhWuFTQIHcCTBbEQxiAoBXoECAEQJQ&iact=c&ictx=1
https://www.google.com/imgres?imgurl=https%3A%2F%2Fwww.europeanflooring.ca%2Fwp-content%2Fuploads%2F2018%2F06%2FEngineered-Wood-Flooring.jpg&imgrefurl=https%3A%2F%2Fwww.europeanflooring.ca%2Fmodernize-your-space-with-matte-hardwood-floors%2F&tbnid=JwP9FV6jAUKE9M&vet=12ahUKEwi5kOnUh_PqAhVEk54KHawMADYQMygcegUIARD6Ag..i&docid=VaZXl0yoNhF5iM&w=4000&h=2831&q=hardwood%20floors&ved=2ahUKEwi5kOnUh_PqAhVEk54KHawMADYQMygcegUIARD6Ag
https://www.google.com/imgres?imgurl=https%3A%2F%2Fcdn.vox-cdn.com%2Fthumbor%2FUwrLn5YR202JwlAELfCOm1frxfg%3D%2F0x0%3A2246x3000%2F1200x800%2Ffilters%3Afocal(451x2353%3A809x2711)%2Fcdn.vox-cdn.com%2Fuploads%2Fchorus_image%2Fimage%2F66442883%2Fclean_this_floor.0.jpg&imgrefurl=https%3A%2F%2Fwww.thisoldhouse.com%2Fflooring%2F21015626%2Fhow-to-clean-wood-floors&tbnid=ZbPVxKjD2YnAPM&vet=12ahUKEwi5kOnUh_PqAhVEk54KHawMADYQMygDegUIARDAAg..i&docid=JuW2qPB67oOPtM&w=1200&h=800&q=hardwood%20floors&ved=2ahUKEwi5kOnUh_PqAhVEk54KHawMADYQMygDegUIARDAAg