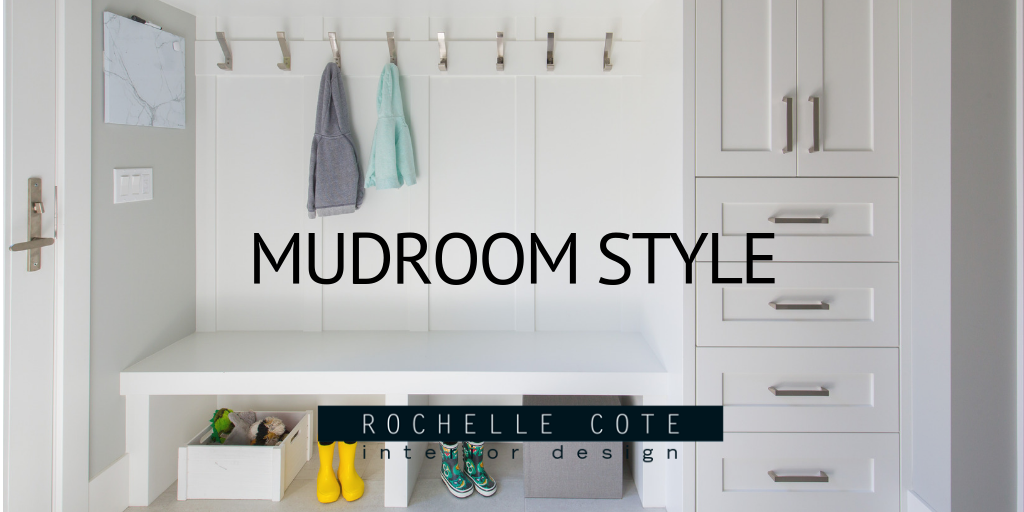 Mudroom Style
Style It For Life
Mudrooms are the ultimate rooms for function, so design it for you and your family. If you have children, creating designated areas for each child is key to keep your space organized. Using lockers or designated areas forces your children to have things in place and to be in charge of their space. Using low-hanging hooks instead of hangers can also be ideal for children.
Style It For Function
We all know that mudrooms are probably the least loved space in your home. They get the abuse of our thrown coats, dirty shoes and heavy bags, so it is only fitting that we design our mudroom to withstand the wear and tear of daily life. Tile is the ideal for mudrooms as it is easy to clean and durable. Usually medium toned or textured tiles are best to hide dirt and provide slip resistant for those wet snowy days. If you want to add a bit of style and personality to your space, try implementing a patterned tile.
Style It For Storage
Storage is important in a mudroom. Built-in cabinet can be lifesavers to keep things organized and clean. Adding a bench into your built in can provide seating for when you are putting on your shoes, but it can also dual as a storage option if you design it with a flip-top or if you have shelves or drawers below for shoes, mittens and all that fun stuff. If you have children, you may want to opt for baskets or cabinet doors to keep things behind doors and clutter free.
Style It For You
Your life can be hectic, but make sure you are looking your best by adding a mirror into your mudroom. A mirror can make a small space feel more open, as well as acts as a once over before you leave the house.
Photo Credits:
Shellard Photography
https://www.pinterest.com/pin/238690848981521894/
https://www.pinterest.com/pin/254031235217883018/
https://www.pinterest.com/pin/1618549852455410/
https://www.pinterest.ca/pin/ASgRYgUpdHtcripustUzNzn3leNx_qjswCYrdVOpgafgHMy2daaVCqY/
https://www.pinterest.ca/pin/80642649563901457/
https://www.pinterest.ca/pin/558798266251835598/
https://www.pinterest.ca/pin/AQq2p0LzBY107SnFY-LQNQDrpXLiSHpcs-SCLQswy1wFcxGK5bnrgjE/
https://www.pinterest.com/pin/846676798672435111/
https://www.pinterest.com/pin/419749627764091265/
https://www.pinterest.ca/pin/50454458309402621/