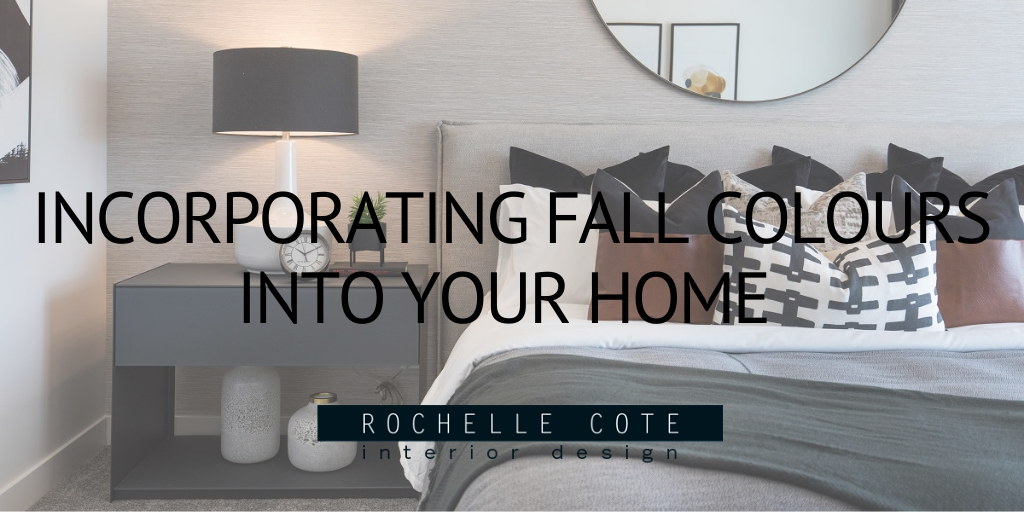 Incorporating Fall Colours Into Your Home
Fall is the perfect time to switch things up with your interior décor and introduce an earthy colour palette into your home. As the weather gets cooler and we spend more time inside our homes, the mood shifts from summer's bright breezy colours and textures to more warm, rich tones for autumn accompanied by chunkier knit blankets and earthy leather accents. Try making some of these easy decor switches to get your home feeling fall ready!
Change up the Colour of your Toss Cushions
Changing out the cover on your toss cushions is one of the easiest ways to introduce warmer earthy colours for fall. We love to use a saturated pumpkin coloured cushion to add some warmth to an all white room, or to add a pop of rich colour to a darker palette. To really up the fall factor, try finding cushions in a rich velvet fabric to add an extra layer of texture.
We Love Leather
Leather is a great accent to add for fall as it has some weight to it, so it really helps to ground a space. Plus, the rich brown tones are reminiscent of the falling leaves outside! Try including a new chair done in all leather or one with some leather detailing. Toss cushions can also be done in leather and make a real statement when paired with crisp sheets and moody black toss cushions.
Switch up your Art Seasonally
Art is another easy switch that can be done seasonally. We love a diptych done in rich gold tones to add a warm metallic touch to a room. Or, try going with a cooler, moody colour palette for your art to create a cocoon like feeling in a bedroom when set against dark coloured walls.
Up the Earthiness with Wood
We love the natural shapes, warm colour and subtle organic pattern that wood can bring to a space. Try displaying wood items such as a large salad bowl, serving boards or wood utensils to bring that fall feeling into your kitchen. In a living area or foyer, try switching out some decorative accents for a live edge wood sculpture in an intricate shape.  
Photo Credits:
Shellard Photography