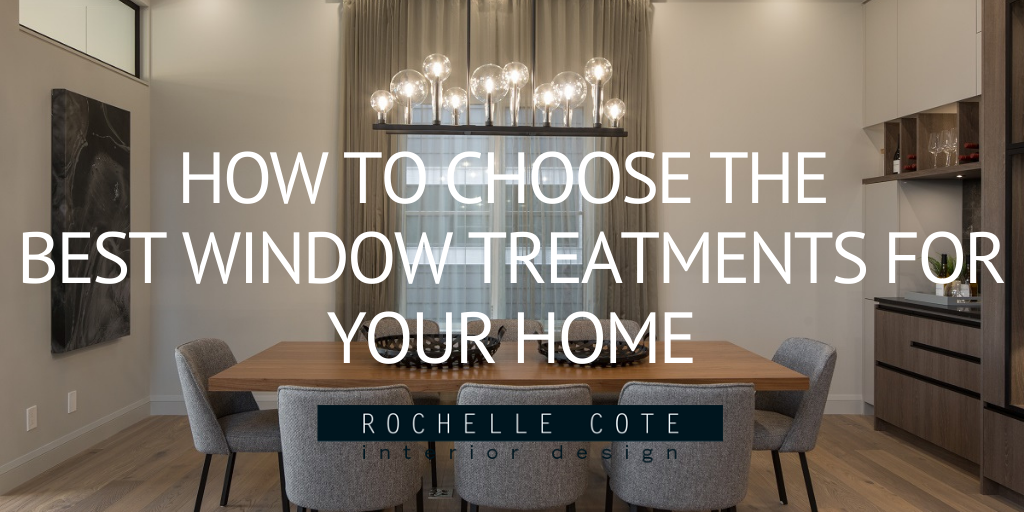 How to Choose the Best Window Treatments for Your Home
Window treatments serve a number of functions from creating privacy to blocking or filtering light and even pulling a room together to make it feel finished. Whatever your style of home and window treatment needs, consider what drapery you'd like early on to ensure it works with the room overall and isn't an afterthought! Drapery is an important part of the mood you want to create in your home.
Set the Mood with Sheer Drapery
Sheer drapery is a great choice for areas where you want to create a mood – think dining and living rooms – but don't need full privacy. Sheer drapery is also the perfect choice for over patio doors where you want dramatic wall to wall drapery. The sheer nature of the fabric keeps this style of drapery from seeming too heavy and looks lovely when floating on the breeze from an open door or window.
 Include Colour with Two-Toned or Patterned Drapery
Your drapery doesn't have to be boring! Try having your drapery made with an accent panel at the top or bottom of the panel. This is the perfect opportunity to add a subtle hit of colour to your space and works great for bedrooms and living rooms. If you'd like to go a little bolder with your drapery, try something in a larger scale pattern to add interest, but make sure it doesn't overpower the other elements in the room.
 Double Duty Window Treatments
Sometimes certain rooms – bedrooms in particular – need different levels of light. In this situation we love to combine two types of window treatments. Try combining roller shades for sun control during the day with fully lined drapery for hotel room darkening and sleeping at night. This is the best way to get true black out in the desired room.
 All About the Blinds
There are a number of different types of blinds with options for every home. We especially love roller shades that have a soft linen look to them or duette shades to offer a top down or bottom-up look. You can combine different blinds in your home, but we recommend that the entire front or back of your home have the same type of blinds for a unified look.
Photo Credits:
Shellard Photography