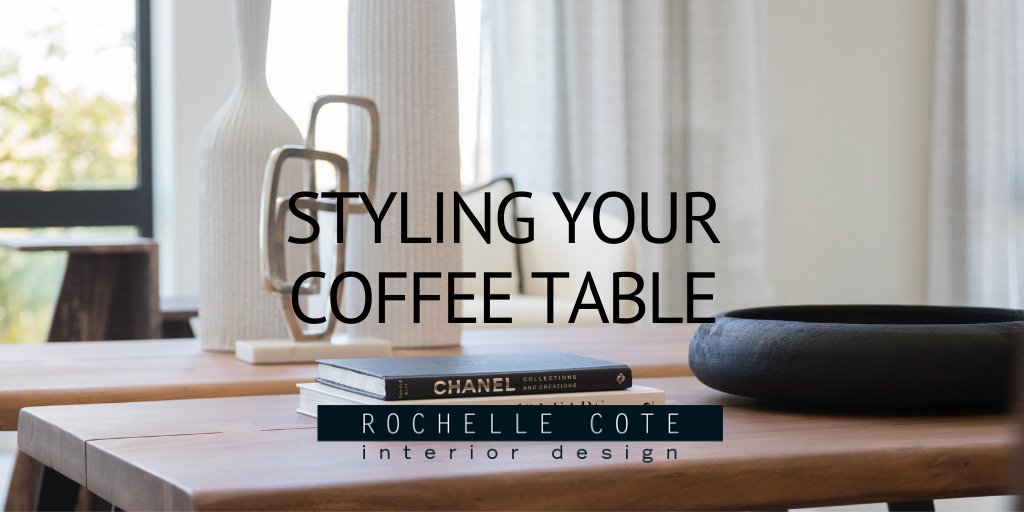 How to Style A Coffee Table
Styling a coffee table comes down to how you mix and match a few key elements. Depending on the style of your room you can play with using multiple tables, different heights, colours or metallic accents, using different styles of trays or including coffee table books. How you mix and match these elements is unique to your personal style, so play around with your arrangement until you've found a design that compliments the overall style of your home.
Combine Two or More Tables
Create a unique look for your coffee table by combining two or more tables that have different finishes or shapes. We love the look of combining three different organic shaped tables in a monochromatic colour palette or combining two angular metal tables with an upholstered ottoman to create a mix of textures.
Play With Height
If the scale of your home is larger and you live in an expansive living room with high ceilings, consider adding elements like tall vases or a larger group of branches to add grandeur and compliment the scale of the space. We love combining tall, sculptural vases in two different sizes or taller branches in a vase with a mid-height sculpture and books to guide the eye upwards.
Display Your Interests with Books
The design of your home should be personal and reflect what you love. One of the best ways to showcase your interests is through beautifully designed coffee table books. These books are available on nearly any subject and are often larger, thicker volumes filled with large photographs. Plus, they're great conversation starters when you have guests gathered in the living room for after dinner drinks. Try stacking two different sized books to create visual interest.
Include Pops of Colour or Metallic Accents
Keep your coffee table from feeling one note by including pops of colour or metallic accents. Colour can be introduced through the use of greenery, coloured vases and even the colour of a book's spine. Sculptures are a great way to add metallic accents and we love using a metal ribbon sculpture to add movement and dimension to a coffee table.
Use Trays to Ground the Space
Placing objects on a tray can help to make them feel more grounded in the space and makes the placement of objects seem more intentional. Try mixing different shapes and materials in the trays that you use to compliment the feel of your space. We love a classic white rectangular tray for most spaces but try using a lucite tray for a more modern look or a wicker tray for a more boho feel. You can also use a rectangular tray on a circular coffee table to mix and match different shapes.
Photo Credits:
Shellard Photography