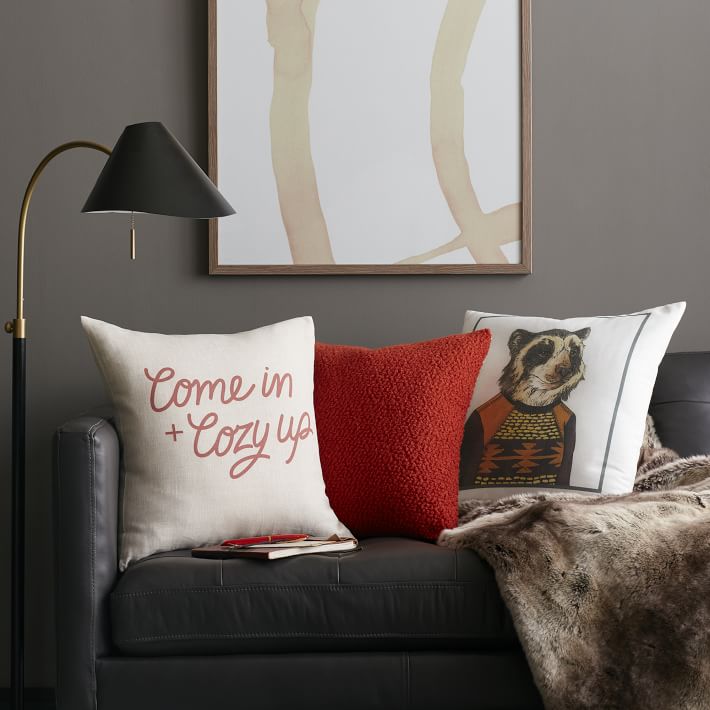 5 WAYS TO MAKE YOUR HOME COZY-READY FOR THE WINTER
Wood you turn it up already:
 Winter brings the cold, but also brings dry air. Low humidity can cause wood furniture to split and separate. By keeping a humidifier in your home, at the perfect level of 30%, you can keep your wood in pristine condition.
Let there be light:
With winter comes earlier nights and shorter days. Adding extra lamps provides a warm, low light level that sets the cozy atmosphere. Another great way to add some warmth to your home is to start using your fireplace or to install a fireplace if you don't have one. Fireplaces are not only atmospheric, but they provide extra heat to keep it toasty.
Keep the heat in and the cold out:
An easy way to keep the heat in is to add blinds or drapes to drafty windows. The blinds will block the cold from getting in, with adding extra resale value to your home. Drapery provides the same effect, but also gives you the benefit of customization to add character to a room.
Oooo what's that smell:
Candles can easily create that winter-cozy feel. Gingerbread cookies, pine trees, apple cider and twisted peppermint are just some of the great scents that come out with the snow. Whether you are home alone or have company, a candle can make all the difference.
Bring in the cavalry:
The best way to cozy up your home is to bring in extra pillows and throws. Having these things at the ready on chairs and sofas allows you to cuddle up when you are feeling cold, as well as adds a warm aesthetic to any room. Be sure to check out RCID's custom toss cushions at: http://rochellecotedesign.com/index.php/shop/toss-cushions.html.
The cold weather might be coming quick, but winter doesn't have to be all bad. Use these tips to cozy up your home and make this winter a warm and memorable one.