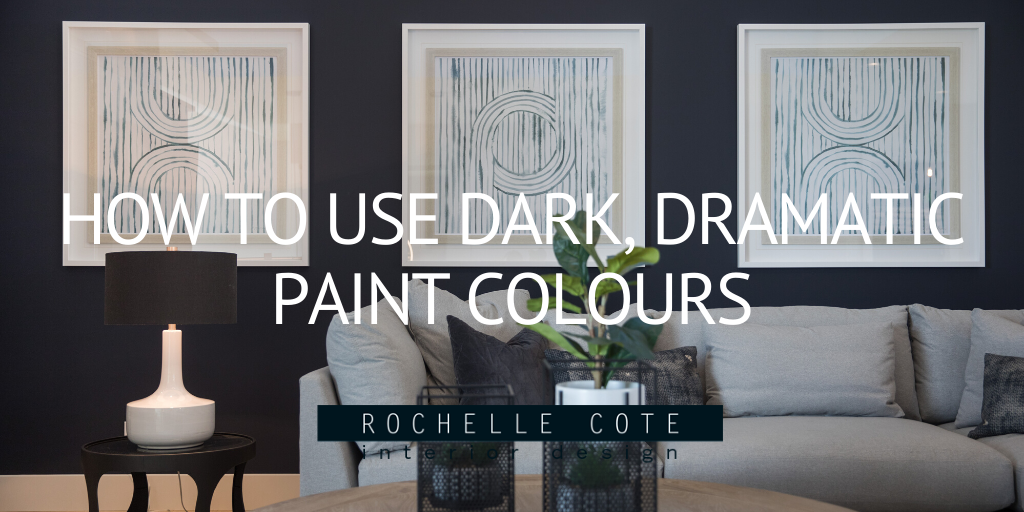 How to Use Dark, Dramatic Paint Colours
Painting is the easiest and cheapest way to make an impact in your home. And using dark, dramatic paint colours only makes it that more of a feature! Take a look at our tips and tricks to use those deliciously dark paint colours in your home:
Making It a Feature
Using a feature paint can bring your room to the next level. We love using feature paint on a master headboard wall, accent in a powder room, drywall fireplace, or gallery wall. Adding pops of colour brings emphasis to a feature in your home. You don't need to break the bank to make your room stand out and come to life! Our favourite feature colours are deep green, black and navy blue!
Pro Tip: To get a clean look, make sure you are starting and stopping a feature paint into a corner. For example, this family room we only did a peek-a-boo of blue, but we wrapped the blue around the corner to make sure it looked clean and professional!
Use of the Space
When using dark paint colours you want to consider the amount of light and the use of the space. If you have a smaller space, with not a lot of natural or artificial light you may want to only do a single wall for a feature to avoid making the room feel claustrophobic or small. Don't be afraid of the moody look though - deep colours work great in intimate spaces like bedrooms, dens, theatre rooms and powder rooms!
Pro tip: If you have a space with tons of natural light, contrast a dark feature paint with lighter finishes. The contrast between the colours will actually highlight how bright the space actually is!
Balancing the Dark
It is important to balance dark paint colours with lighter furniture or use of colour. The play of dark against light gives your space a dramatic and appealing look. If you are only doing a single wall of dark feature paint, make sure you are balancing it by putting darker accents on the opposite side of the room.
Pro Tip: Using mirrors is also a great way to make a room feel more open, while still maintaining the dark look.
Photo Credits:
All photos by Shellard Photography