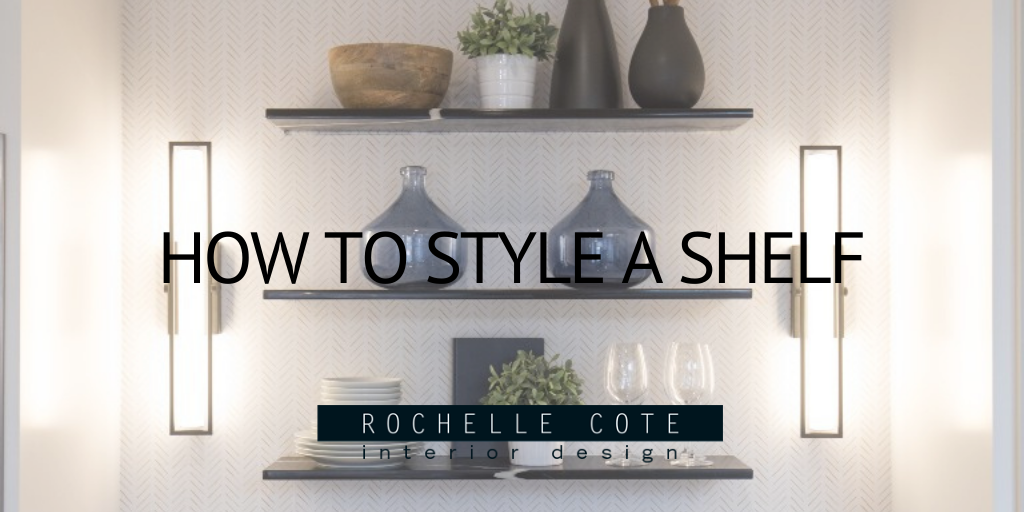 How to Style a Shelf
Styling shelving has taken the world by storm with "shelfies" becoming increasingly popular in home decor. Learn how to create the perfect look for any room with our tips below and you'll be well on your way to taking an Instagram-ready "shelfie". A lot of the shelf styling below uses similar elements, but they're mixed and matched in different ways to create a unique look in each room. As a general rule when styling a shelf, we often include multiple vessels in various sizes and shapes, an assortment of books and some greenery to keep things fresh. How you choose to mix and match these elements to fit your personal style is the fun part of styling a shelf!  
Styling Bar Shelving
Styling shelving for a bar area is a great opportunity to display beautiful bar and glassware. Try styling your shelf with books on mixology or different beers, cool crystal decanters or your favourite vintage glasses. In the shot below we've styled the floating shelves with classic martini and wine glasses along with abstract art and a dramatic arrangement of cherry blossoms to take advantage of the double height of the wrap around shelf. 
Styling Open Metal Shelving 
The open black shelving adds the perfect amount of contrast to this white kitchen. To style these shelves we brought in sculptural vessels in two different sizes to complement the streamlined look of the shelves. Greenery is also included, but adds a metallic pop of colour with the eye-catching copper pots. Lastly, a wooden serving bowl adds subtle texture and earthiness to this perfectly styled shelf.  
Styling a Space with Multiple Shelves
This expansive kitchen features multiple different shelving areas with tons of styling possibilities! The key to styling these shelves is to make sure that the overall styling is cohesive so that all the shelves work together in the room. In order to do this, we chose a monochromatic colour scheme for all the shelf spaces in this kitchen. For the island shelves, we chose lower profile items such as baskets and stacked books for a more minimal display. The floating shelves on either side of the range serve as the perfect places for displaying drink ware, serving ware and a striking display of pampas grass. To finish it all off, the shelf above the fridge is used to display sculptural pieces that won't get used everyday.
Styling Bookcases with Doors 
Styling bookcases with doors is more about using the space functionally rather than aesthetically, but that doesn't mean it can't look pretty! If you're using the space mainly for books, try grouping books that have similar coloured spines together like the top row of this bookshelf. If you need the shelves to store a lot of items, try using baskets to sort items into groups. This ensures that everything is organized where you need it, plus it looks cleaner and the baskets - such as the seagrass ones used here - add a hint of texture.
Styling Pantry Shelves  
Similar to bar shelves, pantry shelves are a great way to display some of your prettiest items. We love the look of a group of dinnerware stacked on a shelf accompanied by wine glasses. Plus, this is a great place to add a pop of colour like the blue vases on the middle shelf or some texture in the form of a wooden serving bowl. If you take a closer look, you'll even notice that the shelves themselves are a black marble with a subtle white vein that adds an extra dose of style! 
Styling Kids Shelving  
Styling a shelf in a kids bedroom is all about having fun! This is a great place to add personality to your shelf styling through engaging decorative objects. The bookshelf itself is a fun option for a kids room as it adds a sense of playfulness and whimsy to the room. For the styling, we've started with a base of books and some greenery, but have also added in some fun objects such as brass bear figures and a metal sculpture of a motorcycle that could double as toys.  
Photo Credits:
Shellard Photography