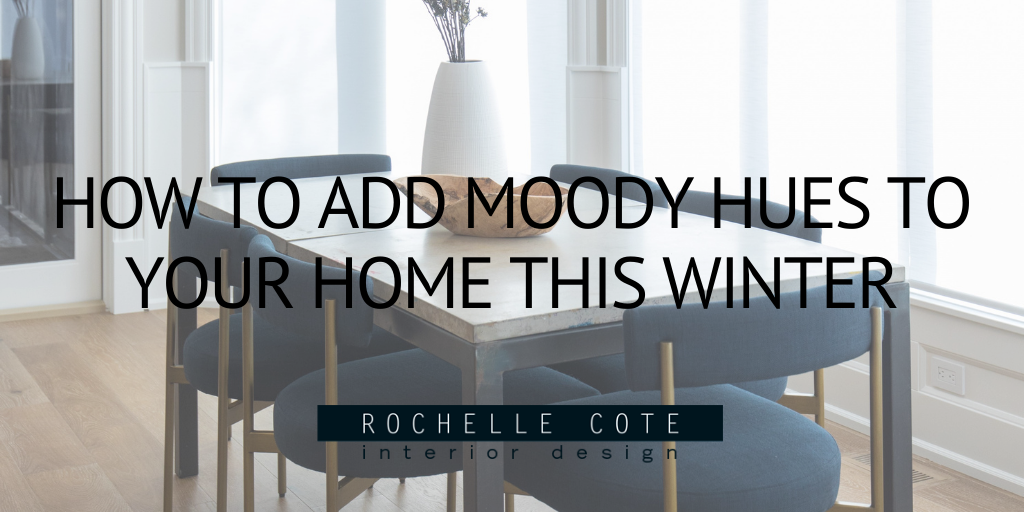 How to Add Moody Hues to your Home this Winter
As the winter sets in and snow starts to cover the ground, it's the perfect time to update your home decor with moodier jewel-toned shades. Rich autumn colours are replaced by more saturated jewel tones to add a dramatic and moody hint of colour to your home. Fabrics such as velvet are the star of the show this season and are accompanied by metallic hints and accent pieces done in deep, saturated tones. 
Add a Velvet Accent Chair
Velvet is the epitome of cozy luxury, which makes it the perfect choice for the winter months. Plus, the texture of the fabric really sings when it's done in deep, rich shades. Try including a new accent chair in your bedroom done in a deep olive green velvet with a wood frame and metallic accents. We also love the look of using a pair of saturated slate blue chairs to add depth and contrast to a living room done in lighter colours. 
Cocoon in Toss Cushions
One of the easiest ways to add moody jewel tones to your home is to switch up the colour of your toss cushions. We love to use a deep onyx coloured cushion to add some depth to an already moody room, or to add a saturated hit of teal blue and rich grey to a monochromatic colour scheme. To really up the cozy factor, try finding cushions in a rich velvet fabric or textured wool to add to the cocoon-like feeling.
Embrace Moody Tones for your Renovation
If you're in the process of renovating your home, let the moody winter hues inspire you! We love the look of a moody kitchen with a black tiled backsplash, deep grey-green cabinets and complementary black counters with a subtle white vein for a slight bit of contrast. Or, try updating your bar area with deep green subway tiles. The coloured tiles become the star of the show when paired with pale counters and cabinets, plus minimal open black shelving. 
Add a Metallic Touch
When working with moody tones, you want to make sure that you have some contrast to their depth by pairing them with something brighter or metallic. Metallic accents are the perfect contrast to deep moody tones as they provide some light and shine. We love the idea of adding a mirror with a gold frame to complement a moody room. Or, try choosing deep sapphire blue dining chairs with metallic legs, which helps them from feeling  too heavy. 
Photo Credits:
Shellard Photography