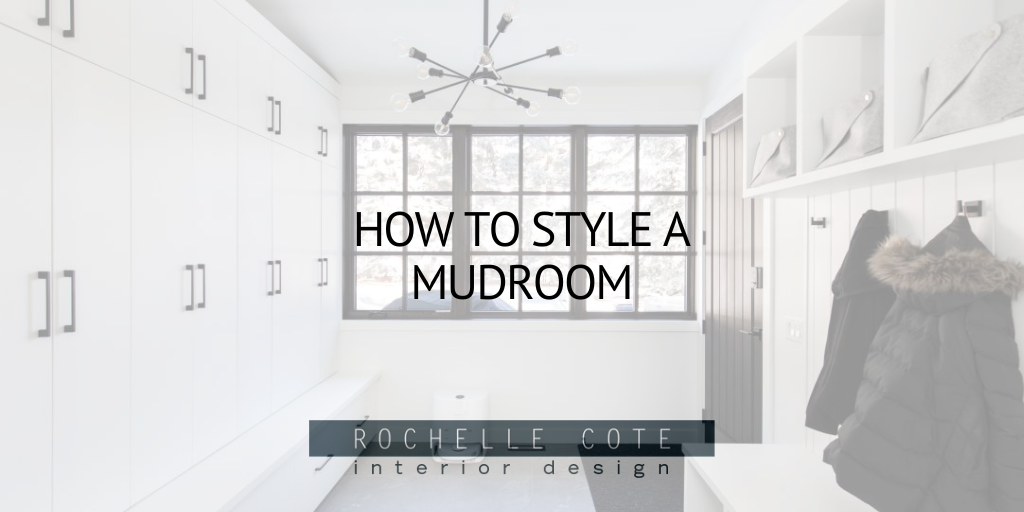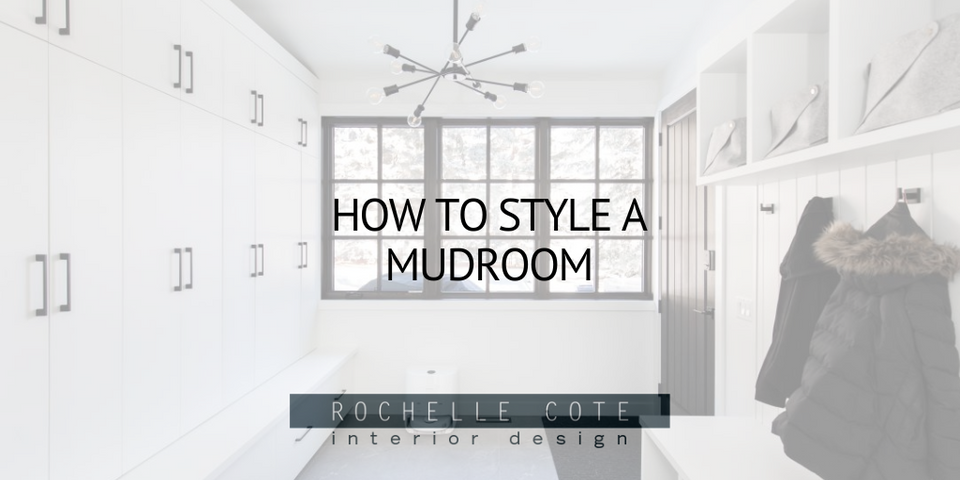 How to Style a Mudroom
Mudrooms are an often overlooked area of your home that can be stunning if given a little love! They're also an area of your home that can become a mess if you haven't implemented some clever design solutions. In the below photos, we've outlined our top tips for how to style a mudroom so that you'll always be greeted by a room that you love, that's neat and tidy. A few of our go to ways to design a mud room are to incorporate lots of storage, to choose interesting or patterned flooring, to paint in a darker colour and to incorporate the use of hooks and baskets for more flexible storage solutions. It's easy to incorporate a lot of these ideas to an existing mudroom. Larger things like cabinets and storage are a great option if you're starting a renovation or new build.
Never Run Out of Storage
A mudroom is one of those places that can become a neglected disaster because whenever you come home, you just put all your things down there. It's easy to shut the door and not look at it, so you don't worry about tidying. One of the easiest ways to make sure this doesn't happen is to have a lot of storage in your mudroom. Make sure that you have enough cabinets for all your items and create a plan of where everything goes so that it all has a designated space. This will help to alleviate clutter and let the beautiful design of your space shine through. In the photo on the left, this mudroom is done in a bright shade of white with contrasting accents of black. It looks fresh, streamlined, and most importantly, clean. In the photo on the right, the earthy tones give this mudroom a warmer feel. We kept things very sleek in this design by choosing soft touch cabinets that don't require handles, but added some visual interest by doing the lower cabinets in wood to complement the painted uppers.
Don't Forget to Look Down
Choosing interesting or patterned flooring is a great way to bring an element of fun into your design. It's often a small room, so this is the perfect place to play with pattern and choose something more bold than you would normally. It's also a great place to splurge a little (if your budget allows) on a more expensive tile or flooring option that you love as the space is so small. In the photo on the left, we chose a modern hexagon design in a warm grey tone with contrasting white grout. In the photo on the right, we chose a much bolder star pattern for this mudroom. The darker colour in the tile picks up on the darker colour of the accent wall to tie the room together. You'll also notice that both of these rooms feature a bench, which is key for being able to sit down and take your shoes off. Bonus points if there is storage under the bench for neatly lined up shoes like the photo on the left!
Hooked on Organization
Hooks are a great way to keep jackets and coats organized in your mudroom and are perfect for items that you use regularly. Plus, they're easy for small kids to use, which will help keep your mudroom organized. You'll notice that we use hooks in a number of the different mudroom in this post, but like to switch up the style of the hook to suit the space. In the photo on the left, we used multiple black hooks for hanging bags and jackets. They even have a spot for name tags on them, which is a nice design touch for kids! In the photo on the right, we kept these hooks simple and modern to complement the darker hints of black throughout this mudroom.
Choose Moody Hues
It's called a mudroom for a reason, so we often like to paint mudrooms in darker colours to keep them looking new and cleaner longer. With so much traffic in these rooms, it's very easy for the walls to get scuffed or dirty, so choosing a darker colour like the rich black or cool grey that you see below will help to keep your design looking fresh and new. In both of the below room, you'll notice that we chose to upholster a cushion for the benches, which adds an extra layer of comfort. This is also a great spot to choose a bold or colourful fabric that works with your style. Just make sure that it's durable, as this room will see a lot of traffic! Once again, both of these rooms use hooks, but in new ways. In the photo on the left, just a few hooks are mounted under the shelves to easily access key pieces. In the photo on the right, the hooks are staggered, which adds visual interest, and is helpful for hanging longer coats or scarves.
Photo Credit: Shellard Photography