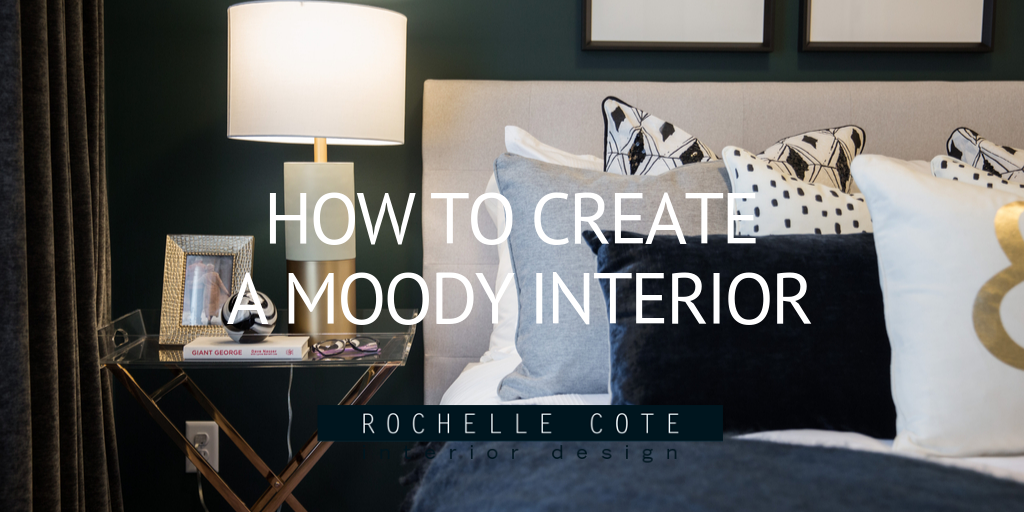 How to Create a Moody Interior
We are well into fall now and with the cooler weather we tend to crave a warm, cozy interior. Moody spaces are a great way to show dynamic and get that comfy, cozy look!
Lighting
Lighting plays an important role in creating a moody interior. Lighting instantly affects the look and feel of a space. Fixtures that cast shadows or have a lower output create a more intimate, moody atmosphere. Having your switches on dimmers is a great way to control light. Dimmers allow you to play with how much light is in your room and helps to achieve the type of feel you want in your space.
Colour/Texture
It is not a big surprise that darker colours have a moodier feel. Fabrics and textures that are rich in colour and have darker tones are perfect for the moody look. I love using deep greens, rusty oranges and blacks! Velvety fabrics, warm leathers and bulky wools are some of the fabrics that evoke moodiness. Things that look comfortable and make you want to cozy up, are typically a good place to start when trying to achieve the moody look!
Style
Moody interiors typically tend to be a bit more eclectic rather than modern. The mix of styles or interesting pieces create conversation pieces and gives a sense of history and presence – they inspire a sense of comfort and create a space where you are not afraid to sink into. Graphic art or abstract photography prints can also create a statement perfect for a moody interior. Their boldness and sense of depth work to accompany the moody style.
Appealing to Your Senses
One of the biggest positives to a moody interior is that it is comforting and cozy. While materials, lighting and style work to create a constant moody space, other factors such as music, and scents can appeal to the moody atmosphere and give a heightened experience. Try using warm vanilla candle next time you are having guests over. Mmm.. perfect!
Photo Credits:
All Photos by Shellard Photography