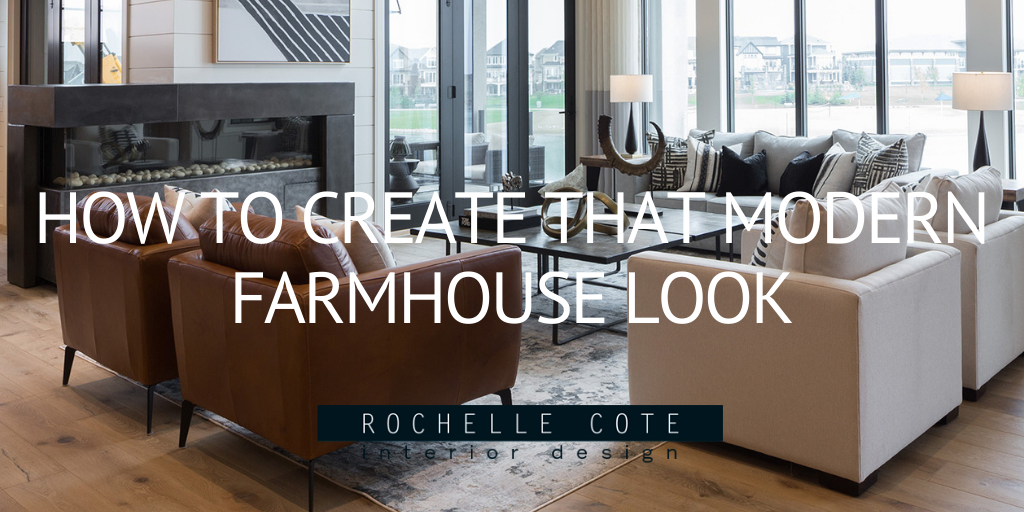 How To Create A Modern Farmhouse Look
The modern farmhouse has gained so much traction that is not just a movement but it's own style!  There are some easy things that you can do to create that calm comfortable look in your own home.
White Paint with Little touches of Black
I often tell my clients to get that clean fresh look, don't be afraid to paint your walls, baseboards, casing and doors all in a fresh white.  I often recommend Benjamin Moore, Oxford White, CC-30 for that fresh clean look.
Shiplap
Shiplap is a tongue in groove panel product that is supplied in mdf with a rabbit joint.  This will create a small reveal.  It can be purchased at places like Regal Building Materials or Bigfoot Building Products.  It can be applied on a large wall to create a board and batten look.  This is very prominent in the Modern Farmhouse Style and can be done quite easily behind a headboard or in a front entry.
Black Light Fixtures
Black can be a great accent.  By having a black light fixture in your room, it can create a mood or look.  Textural lights or black metal lights with the exposed lightbulbs are very farmhouse, and give a unique appeal to your room.
Linen/ Textural Pieces
We are loving those thick chunky throw blankets that are extremely textural.  We often use natural baskets near a chair to hold the blanket for when it is required.  All of these items add texture and coziness to your room.  This would be the part of the farmhouse that keeps everything casual and cozy.
Be Bold
By adding patterned tile or bold accents into your white space it makes it unique and creates style.  Modern Farmhouse often have the printed tiles with black accents that create the impact and appeal to the style.  Don't be afraid to try different patterns to make your space your own.
Photo Credits:
Shellard Photography