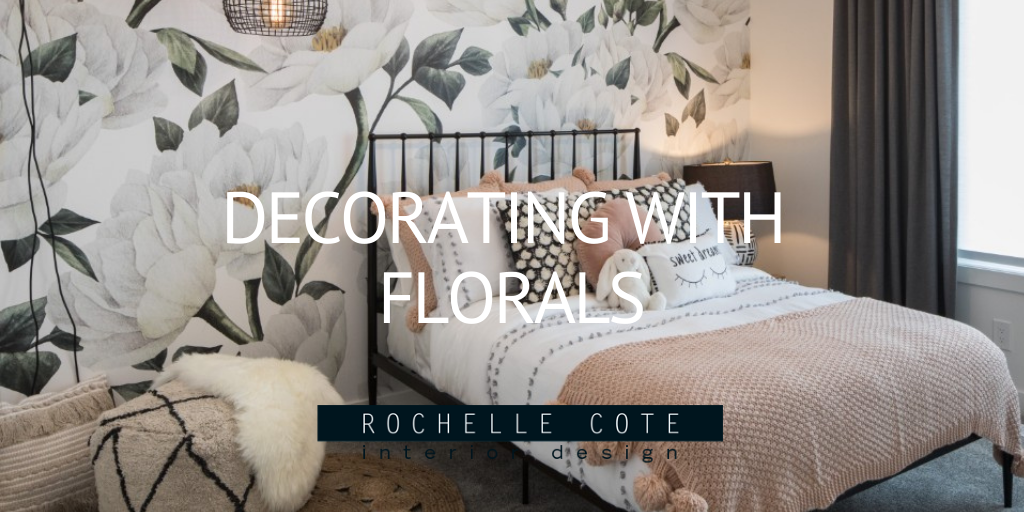 Decorating with Florals
Decorating with Florals
Florals are a welcome addition to any home whether you're using fresh or faux, or even applying a floral mural.  Use florals in the home wherever you want to add a touch of softness, colour or pattern to a room.
Use Florals to Express your Style
Create a peaceful atmosphere in the bedroom by accessorizing a desk or nightstand with blooms in soft pastel shades. Or, try going the opposite route and install a large scale floral mural on an accent wall to create drama. The florals that you use in your bedroom should be a reflection of your personal style to make the space your own.
Blooms in the Bathroom
Adding florals is a great way to create a peaceful and tranquil atmosphere in a powder room or ensuite bath. The natural quality of florals is a great complement to other natural materials like marble or stone, but are the perfect contrast to darker colours and hard lines.
Switch it up Seasonally
Adding a vase of flowers to a kitchen or living room can help to freshen the space. Try switching blooms out regularly to create a different feeling each season – think deep moody colours in the winter, pastels for spring, bright saturated colours in summer and rich, earthy colours in the fall.
The Perfect Finishing Touch
We love to add florals to an accent table to bring a pop of colour and style to a room. Try a small vase of lush blooms for a living room accent table or a larger vase of sculptural flowering branches in an entryway or foyer.
Don't be Afraid to go Faux
Faux flowers are a great choice for areas in your home that don't get a lot of light. Your basement bathrooms, hidden alcove or den can use faux florals as the perfect finishing touch. To make them look and feel more real, you can add a small amount of potting soil to the pot that will fool even your most discerning guests.