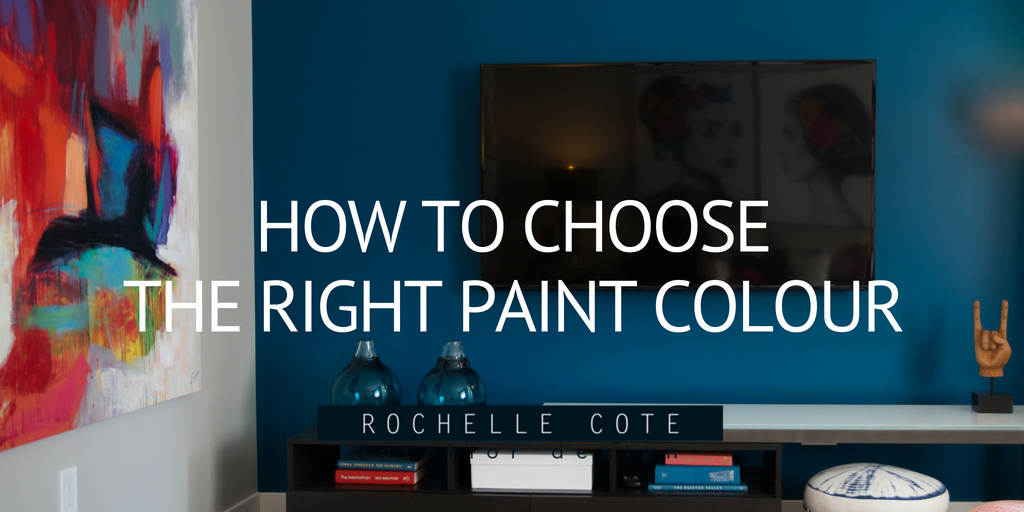 How to Choose the Right Paint Colour
It's incredible what a new paint job can do to your home! Whether you are giving your home a refresh or looking to add some value to your house before you put it up on the market, painting is a simple way to give your space life. But how do you choose the right paint colour? 
Sheen
Sheen plays an important role in cleanability and appearance. The glossier a paint, the smoother and easier it is to clean. On the flip side, the glossier your paint is, the harder it is to hide imperfections. The trick is knowing the use of what you are painting and balancing your options.
Generally, I would suggest an eggshell or satin sheen for interior walls. Eggshell has a flatter look, so it will hide most imperfections while still having some cleanability due to its slight sheen. A satin sheen is good for those high-traffic areas that need a bit more durability – mudrooms, bathrooms, or kitchens, satin is a must! When it comes to painting casing, baseboard and doors, I would suggest a semi-gloss. These materials get scuffed up with the normal wear and tear of everyday life, so it is important for them to be durable and easy to clean up and a semi-gloss is perfect for that!
Overall Paint Colour
Paint is an easy and relatively inexpensive element to change. But it still takes time, so you want to pick a paint colour that will last and you don't need to change every year. When it comes to your overall paint colour it is best to stick to a neutral that will make your house feel fresh and can easily go with everything. Try Benjamin Moore's Oxford White (CC-30) for a clean, contemporary look. Want something with a bit more warmth? Some of my personal favourites are Benjamin Moore Collingwood (OC-28) and Revere Pewter (HC-172). If grey or white just aren't doing it for you and you really love colour but don't want it to be overpowering, try a very soft grey-blue that can act as a neutral.
Feature Colour
There is a lot you can do with paint to give your interior a 'pop'! Adding a feature colour in bedrooms, bathrooms or your main living space can add drama without the extra cost of wallpaper or other wall applications. Try a bold colour to pop off your master headboard wall or go a couple tones darker than your overall paint colour to create a soft accent in your great room. Whatever you are feeling, it is easy to create the look you want with a single feature color.
But there are also other ways you can use paint to create a feature! Alternate colours to create a cute stripe in a girls room, tape off a pattern to create a custom mural, or use a textured brush to create depth.Your only limitation is your imagination!
Photo Credits:
Adrian Shellard Photography
https://www.pinterest.ca/pin/41165784070658646/
https://www.pinterest.ca/pin/AQxCB5ODfhhmMhbYw3kico0eyZukEW0jz_mfKYR3gqiu1uycTam0308/
https://www.pinterest.ca/pin/285626801346286915/
https://www.pinterest.ca/pin/312648399101069497/
https://www.pinterest.ca/pin/852939616903232579/
https://www.pinterest.ca/pin/441775044694377523/
https://www.pinterest.ca/pin/74942781277449074/
https://www.pinterest.ca/pin/ARoiM_kVWakYNdnMPy3cYyA2bzqzTh0Kk2LmMyjW-iCASXgaFSgpNGI/