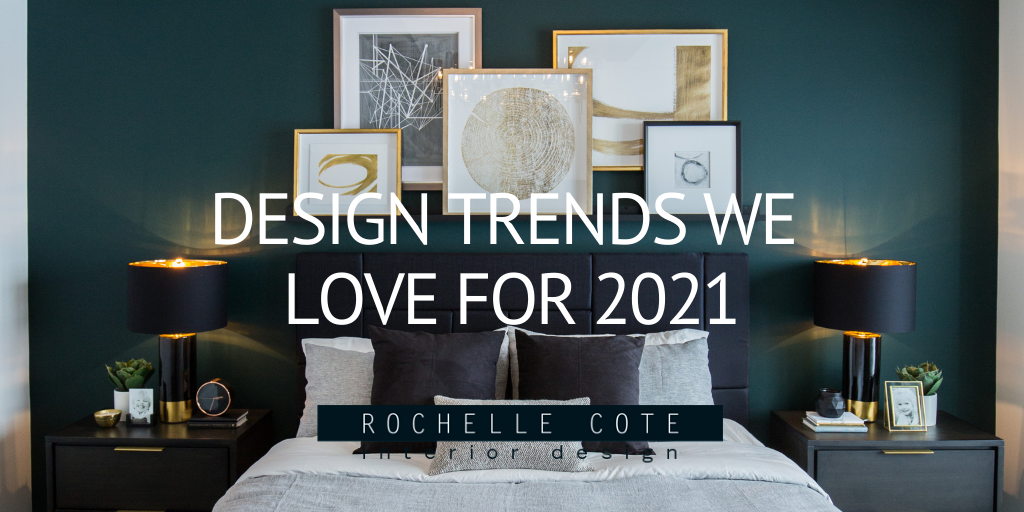 Design Trends We Love for 2021
Design Trends We Love for 2021
We are all looking forward to a better 2021!  Whether we are adjusting to our home/work lifestyles or just getting in the groove with not as much socialization…we are all finding our way through these unchartered times.  I am excited to see some new trends developing to help us adapt to these different times.  Below are some trends that we are excited about:
Warm & Earthy (Artisan Modern)
Warm tones are on the rise.  We all want to feel comfortable at home, and warm and very natural interiors are giving us that sense of comfort.  Textural walls, fabrics and hand made items are creating that earthy artisan feel.  Paired with modern clean lines, this trend will be around for awhile.
Emerald Green & Cobalt Blue
A lot of my clients ask how to add color to their palettes.  This year emerald green and cobalt blue will add sophistication and maturity to our more neutral palettes.  These colours are used to represent the outdoors and give a sense of calm and comfort to our interior spaces.  We have been using these colors for awhile now in our spaces just because of the sense of calm and richness.
Nature - Inspired Patterns
We find inspiration in nature and often find a sense of calm bringing the outdoors in. Nature-Inspired/ floral wallpapers will be a popular trend for 2021.  We have been using large format florals and botanicals to keep that warm island feeling indoors.
Outdoor Renovations
With needing that connection with nature; outdoor spaces will be a must. They will allow people to socialize in a safe way.  Bringing the interiors outside will be a trend with many outdoor living rooms and kitchens.  The main floor has just made an exit…