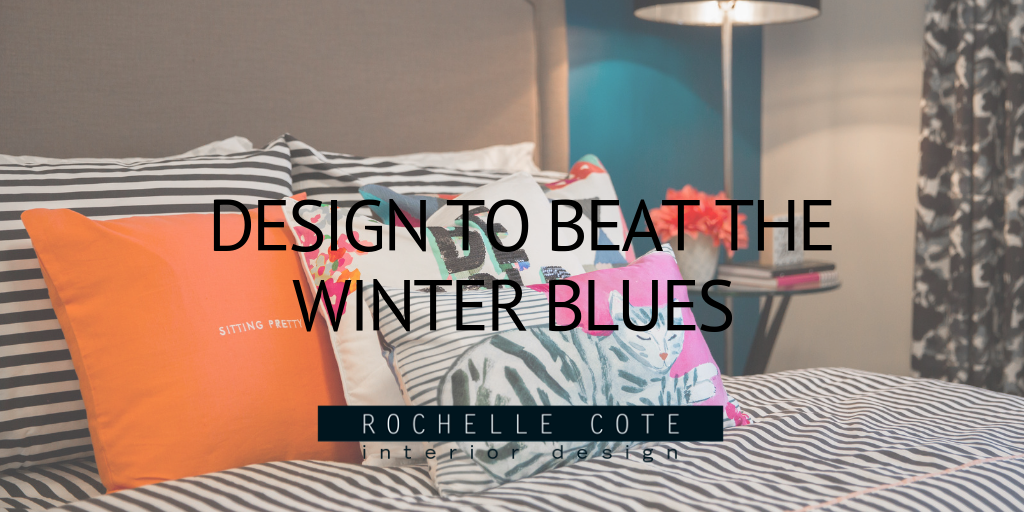 Design to Beat the Winter Blues
Winters in Calgary can be long and cold. Beat the winter blues with these hot tips for your home!
Let There Be Light
One of the most obvious solution is light! And although we can't control how much sun we get, we can control the light in our home. Adding some extra ambient lights not only brightens up your space, but I can almost guarantee it will brighten up your mood. And don't forget to open up those blinds and window shades when we do have those sunny chinook days!
Ditch the Gloom
Okay, okay, I know I am guilty of it too, but Calgarians love their greys and beiges. It might be pushing you out of your comfort zone, but try adding some colour to your space this winter. Colour infuses a positive attitude in your space and will make things seem less doom and gloom. If you are afraid to go so bold as bright oranges and reds, try easing into it with soft blues and greens. These colours almost act as a neutral, while still adding vibrancy to your space.
Comfort = Content
Winter brings a lot more indoor time. But who says staying indoors can't be fun? Make the most of this cold season and cozy up your home with extra toss and fuzzy blankets. Who knows, you might never want to leave!
It Lives!
Everything might be dead outside, but that doesn't mean your home has to be lifeless. There are still tons of plants that can live throughout the winter months inside. Greenery not only gives some colour to your space, but it also infuses a bit of life and reminds you that not everything is snow and ice.
I know these winter months can be tough but hang in there! And if all else fails, a warm vacation can do wonders!
Photo Credits:
https://www.pinterest.ca/pin/453667362457309546/
https://www.pinterest.ca/pin/230668812386214269/
https://www.pinterest.ca/pin/470978073529440992/
https://www.pinterest.ca/pin/239113061439531429/
https://www.pinterest.ca/pin/159385274296120635/
https://www.pinterest.ca/pin/574842339929157006/
https://www.pinterest.ca/pin/320670435960019436/
https://www.pinterest.ca/pin/AQhByFphFi4c4BUdJSTEJo0GE69Bd1tsn5oH9GV1kxI9XH6Y1F0m2Z8/
https://www.pinterest.ca/pin/558305685053285910/