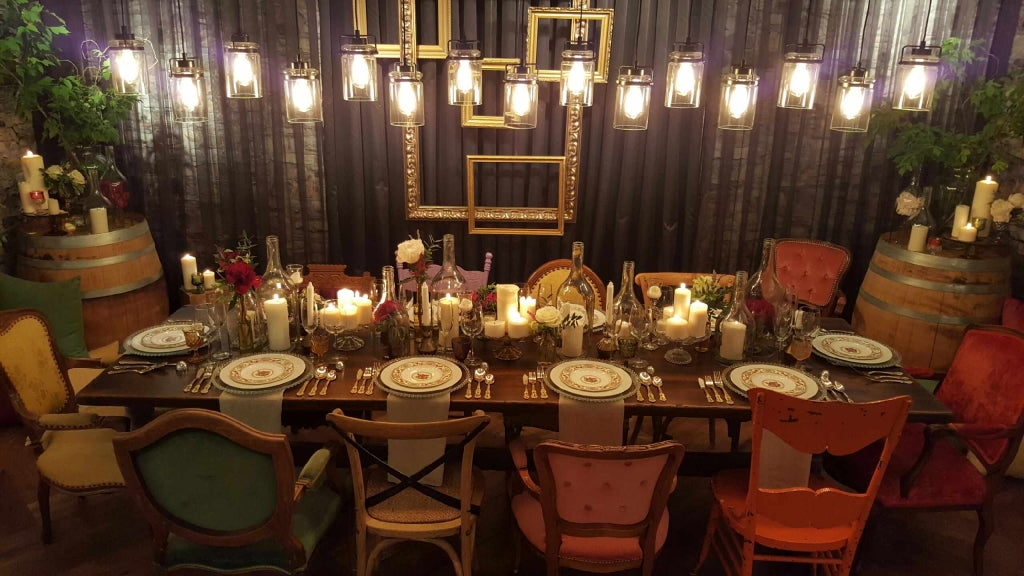 DINNER BY DESIGN 2016 CALGARY RCID PERSPECTIVE
Dinner by Design Calgary has been an extremely rewarding experience. We enjoyed every minute of it, and I would like to give you a behind the scenes perspective on the event. Dinner by Design brings together local talent to create three-dimensional dining installations that awe, inspire and delight. This event is an extraordinary dining experience created by Social Concierge and 10 of Calgary's hottest emerging & established designers & creatives.
The GE Monogram Dinner by Design benefits Contemporary Calgary and ACAD. "Contemporary Calgary is building a global city of choice by engaging Calgarians with the art of our times through exhibitions, distinguished lecture series, outreach and education programs. The iconic Centennial Planetarium, itself a work of art, will be transformed into a significant cultural destination for Calgary and its visitors that is dedicated to modern and contemporary art." "Alberta College of Art + Design (ACAD) is a leading center for education and research, and a catalyst for creative inquiry and cultural development. We engage the world and create possibilities. As a pre-eminent voice of art, craft and design education in North America, ACAD's most valuable resources are creativity, passion, and our students who are the lifeblood that keeps that amazing legacy alive".
Some of the features at our table were the vintage chairs from Orange Trunk, the vines and clear wine bottles with beautiful f from Fleurish Flower Shop, the stone wallpaper supplied by JF Fabrics and installed by Drop Wallcoverings, the herringbone Farmhouse hardwood by Divine Flooring, the vintage plates and cutlery by Special Event Rentals, the wine barrels from Vinestyles, and the vintage frames by Orange Trunk and Framesource that were hung over the draperies installed by Creations by Casablanca. All of our trades worked so hard and we are very grateful for their dedication and support. We couldn't have done this without them.
The cocktail reception on Thursday, June 2nd, 2016 was so much fun. There were fabulous drink creations, and my personal favorite was the vodka punch. It was so nice that all of my girls were there to celebrate RCID.
The menu created and plated by Executive Chef Brett Turner was impeccable. There were 5 courses that were all a pleasure to your senses. My personal favorite was the Egg Custard. The truffle egg custard served in an egg shell, Reggiano Shaving, Truffle Pearls, and Borage Blossom. Then there was Beet and Tomato Salad, Albacore Tuna, Beef Strip Loin, and a Fiasco Gelato creation to end the evening. It was perfect! All of the dining installations were so different. It was inspiring to be a part of such a unique group of designers and creatives. I have always hoped that Calgary's art scene would become more vibrant, and this event is making it get there. I look forward to designing another space next year, and congratulations to all of the designers that participated.