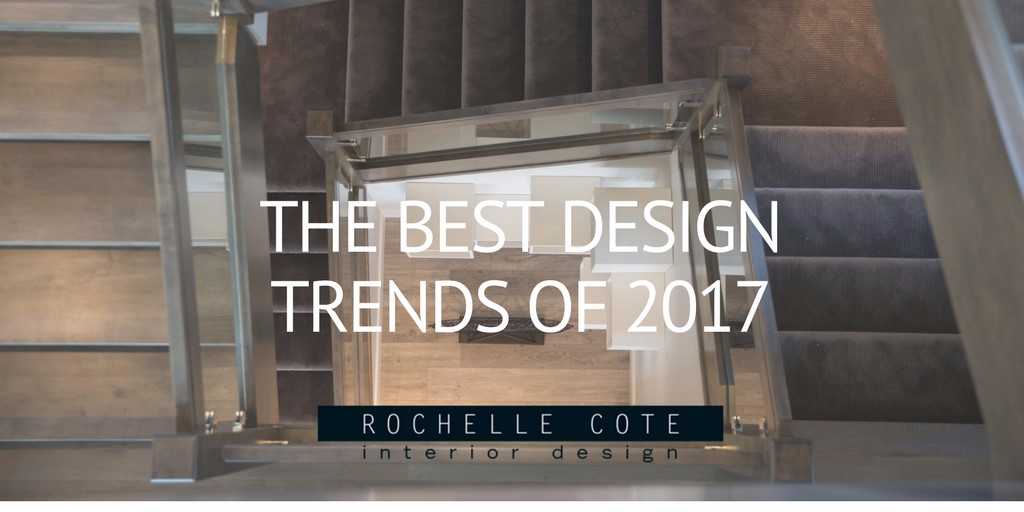 THE BEST DESIGN TRENDS OF 2017
Well it's just about that time when this year ends and a new one begins. And you know what that means – new styles and new trends for your interiors are just around the corner! But before that happens, let's take a second to review the Best Design Trends of 2017.
Whimsy
Whimsical wallpapers were all the rage this year! Flamingos, pineapples, big florals, you name it! We saw people have fun in powder rooms and bedrooms playing with patterns and adding a bit of whimsy to their interiors. 
Warm and Relaxing
Bronze, gold and copper filled our homes with warmth in 2017! Also adding warmth to our homes was the "hygge trend". Leave the rush of work behind and relax in comfy, cozy interiors. Movable furniture, soft edges, touchable textures and plants made a statement and made us never want to leave. 
The Bigger the Better
In 2017 we noticed a play with large, fun tiles. Linen textures, geometric lines and large format tiles took this year by a storm! 24x48 and 36x60 tiles stocked our shelves and provided a clean look for our clients, minimizing grout lines and keeping clean lines in our homes. Playing with texture or shape gave our clients a fun but clean look in bathrooms and kitchens. 
Goodbye 2017, it's been fun. Look out 2018 here we come!