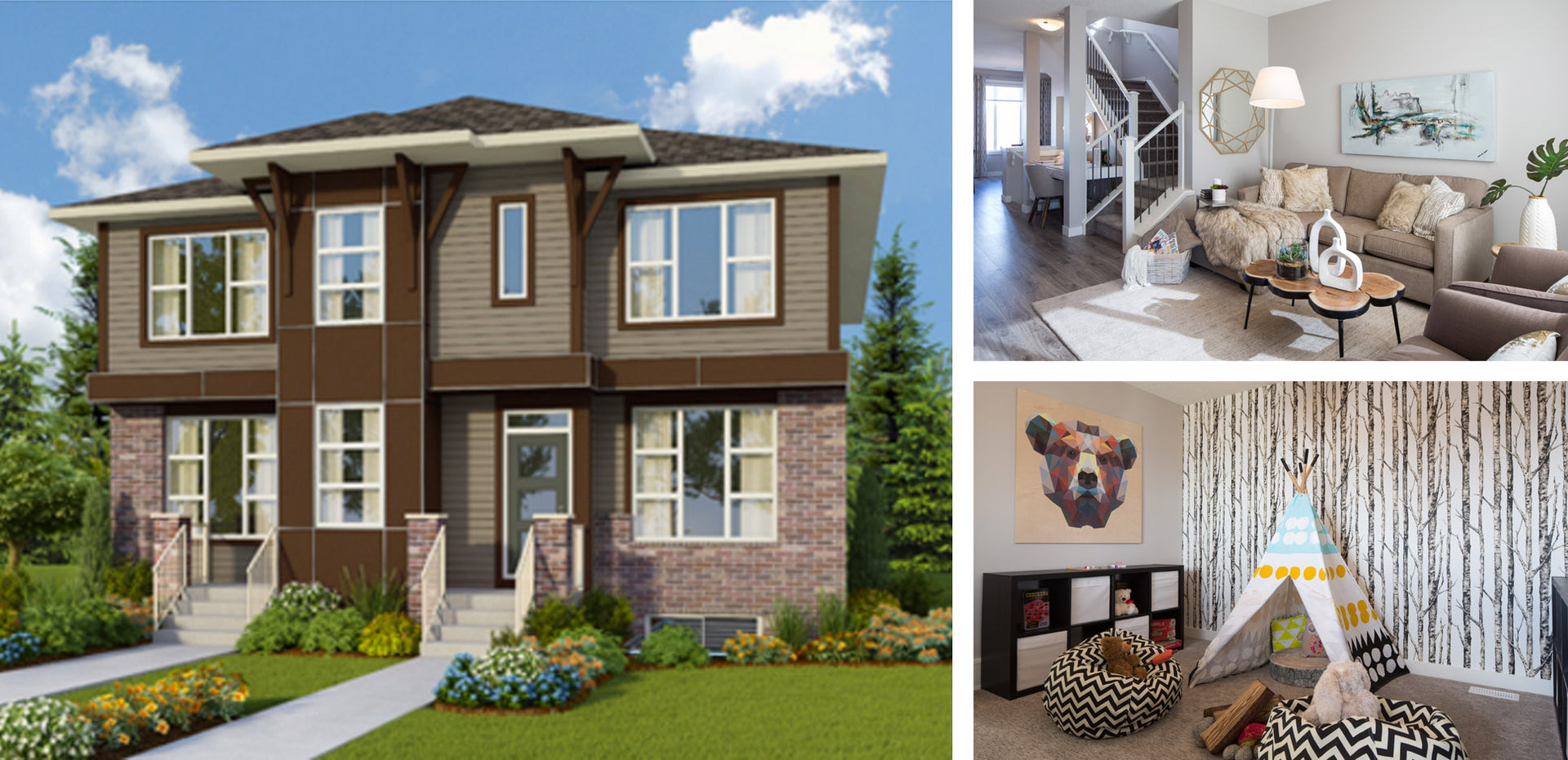 LIVINGSTON FEATURE - THE WICKLOW & THE LINDEN
We recently teamed up with Brookfield Residential to design four very unique and outstanding show homes. Each has a distinctive style and feel, showcasing our wide range that we offer and represent at Rochelle Cote Interior Design.
The Wicklow and the Linden are a duplex residence. And although the two models share a property, they are two very different homes.
The Wicklow's warm contemporary atmosphere is evident as soon as you walk through the front door. Greeted by an intimate entry with a bench area and a cozy fireplace, this house feels like home. The Wicklow has a semi-open floor plan that easily flows from one space to the other. With clean lines and a neutral colour palette this house is the perfect haven for a young family.
Now for the Linden. From the unique backsplash to the open staircase that connects the two floors, this house is a fresh take on the Boho Luxe style. With the bold patterned wallpapers, fun textures and cozy materials, this home is one you can settle into! The master ensuite is definitely one of the selling features of this house; complete with a 4-piece bath, this ensuite is a great perk. Watch for our Boho Luxe interior with yoga room and cozy feel on this one!
Both the Wicklow and the Linden are great starter homes that utilize every square inch. We love that even though the two homes share a wall, they offer very different interiors, each with their own unique styles and features. Look out for more of the Livingston features to come!
Photo Credits:
Adrian Shellard Photography