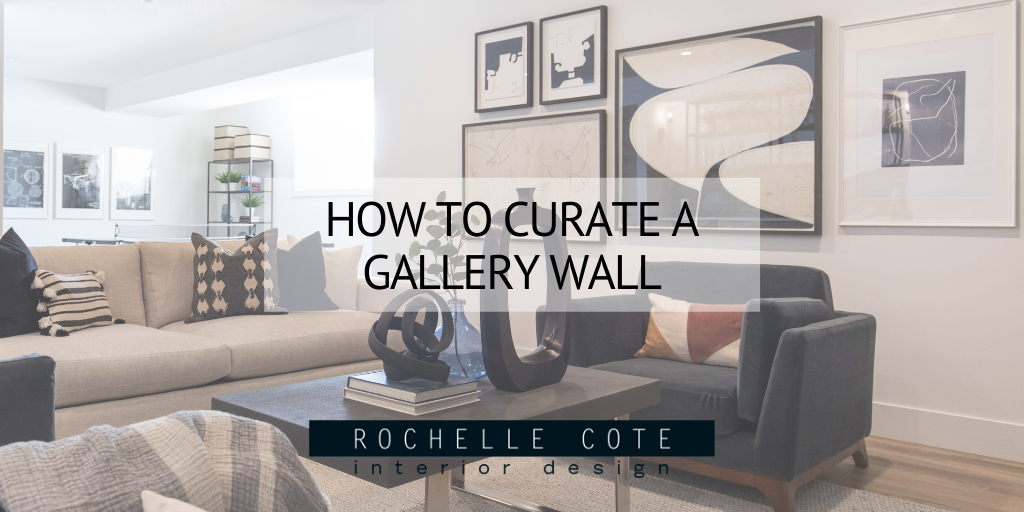 How to Curate a Gallery Wall
How to Curate a Gallery Wall 
A gallery wall is a great option for your home if you'd like to display multiple pieces of art. They're often done on a larger scale to give a lot of visual impact, but they can be scaled back as well depending on your space. When it comes to gallery walls, there are endless options for how you can choose to put one together. Deciding on the subject matter of your gallery wall is a good first step and will allow you to start to curate pieces that you'd like to include in your wall. You could do an entire gallery wall around a central theme, or decide to use all abstract art in a monochromatic colour scheme. Once you've decided on your subject matter you can focus on details like the size of each print, the different types of frames you'll hang your prints in as well as your hanging method. Each of these factors can be combined in different ways to create the gallery wall of your dreams! All you have to do is pick the style that suits you and your home best. 
Curate Your Gallery Wall Around a Central Theme 
One of the easiest ways to choose pieces for your gallery wall is to ensure that all the pieces you include focus on the same theme. This works great for a kids bedroom where all of the artwork is a reflection of something they love. In the photos below, we curated a small gallery wall with a soccer theme for a kids bedroom. For an older teenager, hip-hop records were used both in and out of the cover to create a sleek, very grid like gallery wall that is the focus above the bed. Choosing your prints based on a theme makes it easier to ensure that the gallery wall looks cohesive. 
Go Monochromatic for Your Gallery Wall
If you're hanging a gallery wall for the first time and you want to play it a bit safer, a monochromatic wall is your best bet. Choosing a monochromatic colour palette is another very easy way to make sure that all the prints you choose work well together and have a sleek, refined look as if they were curated by an art gallery. We love the look of the gallery wall on the left with its graphic, abstract shapes done in varying sizes. Choosing different sizes for your prints, as well as playing with the size of the mat is a great way to keep the eye moving around the composition. In the photo on the right, we used black and white construction drawings of the home for a sleek look that adds a personal touch. 
Try Hanging Your Prints on a Shelf
This slightly different variation on a gallery wall allows you to work with smaller prints that can be layered.  In the gallery wall on the left, we used multiple shelves to display a large variety of artwork and even included some books on the shelf for their colour and pattern. Playing with different landscape and portrait orientations also helps to guide your eye around the collection. In the living room gallery wall below, a single shelf is used for impact, a combination of modern and more ornate frames are used for texture and the layering of the frames adds dimension.
Wrap Your Wall
A gallery wall is already a big statement on its own, but it can be made even bigger and more impactful when it includes 10+ pieces of art and is wrapped around a corner of a room. In the below studio large scale pieces of art are used to cover the entire wall and serve as inspiration. On the adjacent wall, the art is hung without frames and is layered to look more like a mood board. This is a great option for creative spaces! The basement living room on the right takes a hint from one of our previous tips by working within a fairly monochromatic colour palette. To keep the gallery wall looking slick and unified, all the prints are framed within sleek black frames. Plus, the variation in size helps the pieces all fit together like a puzzle to beautifully fill the space above the corner sectional. 
Photography Credit: Shellard Photography