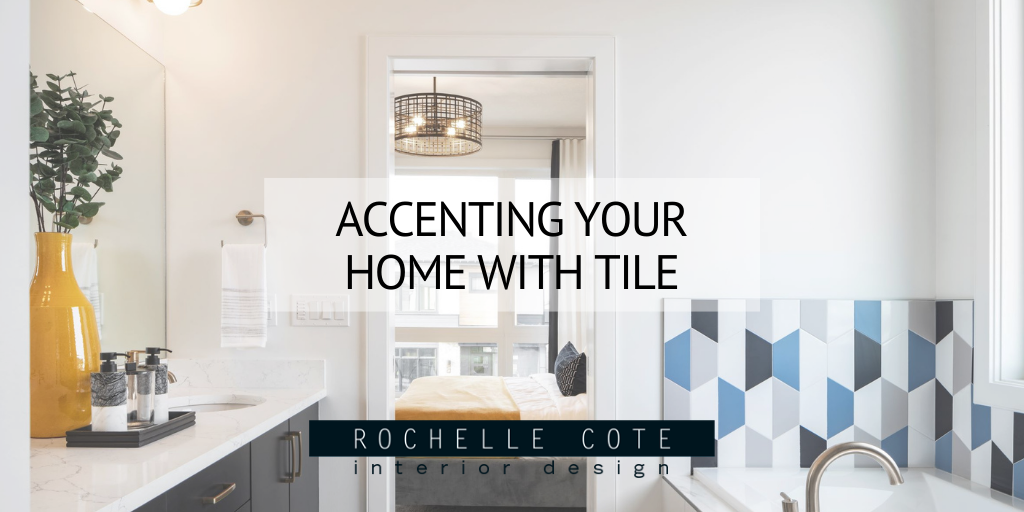 Accenting Your Home With Tile
Tile is a fantastic way to add colour, pattern and texture to your home. There are a number of different sizes and shapes that tiles come in, so there are truly options for every home and every style. Larger tiles are perfect for expansive spaces such as flooring, fireplaces or foyers where they can really make an impact. Medium sized tiles are excellent for flooring in the kitchen or bathroom along with showers. Smaller tile or mosaics are perfect for backsplashes or bathroom details. While beautiful, tile can also play an important function in your home. Using tile on your kitchen backsplash is much easier to clean and helps protect the walls from staining. Plus, tile floors don't scratch like hardwood does. So, which tile suits your style?
Choose a Classic

When choosing tile, there's nothing wrong with picking a classic pattern and shape. You can never go wrong with subway tile in a classic white colour or marble. If you'd like to go classic all the way, white subway tile laid in a brick pattern is a timeless choice. However, if you'd like to add some visual interest, try changing up the direction of the tile above your range where you lay the tile in a different pattern. In the photo on the right, the inset is done in a herringbone pattern to switch up the direction and create a focal point. In the photo on the left, the tile is a classic marble subway tile, but the horizontally stacked installation gives it a more modern twist.
Play with Pattern

Tile is an excellent opportunity to play with pattern in your home! Different patterns range from subtle to very bold, so if you're tiling a large space, we love a more subtle pattern. If you're tiling just the floor or walls of a powder room, it's a great opportunity to pick something that's fun and bold since it's only going in such a small space. In the larger ensuite on the left, we chose a minimal diamond pattern that looks modern and streamline thanks to the contrasting black and white colour palette. The right is a much bolder look, which is amplified in this small powder room. The tiles are made to look like wood and create an abstract chevron pattern using a monochromatic palette.
Try a Texture
Textured tiles are a great choice for adding a subtle, natural quality to your space. In the coffee station on the right, the tile is a classic subway tile, but the uneven surface, highly glossy finish and stacked installation add a modern touch to this more classic approach. In the photo on the right, the tile varies in finish - either smooth or textured. This is a great way to add visual interest, but is also a smart choice for shower flooring because the textured tiles add grip and help to prevent slipping.
Consider Choosing Colour

If you're planning on tiling a smaller area such as a backsplash or tub surround, consider choosing a coloured tile for your space! This can be a fun way to inject some colour into your kitchen or bathroom and is a great jumping off point for other accent colours in the space. The tub surround on the left is a fun mix of blues, greys and whites in a half hexagon pattern that really adds some personality to the space. This smaller application is the perfect use for this brighter colour palette as it adds a small dose of colour without becoming overwhelming. In the wet bar on the right, these subway tiles in subtle variations of green add a refined, but welcome touch of colour to the space. The green is just colourful enough to be different without being too bright or distracting. Instead, it's the perfect compliment to the black accents, white countertops and greenery.
Photos: Shellard Photography