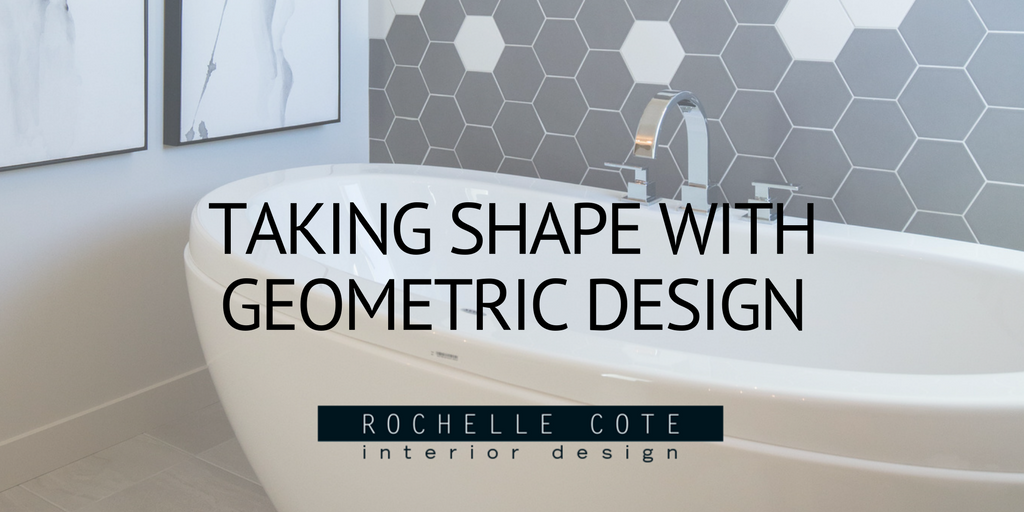 TAKING SHAPE WITH GEOMETRIC DESIGN
Geometric shapes are taking the design world by a storm! Whether it is in tile, art, wallpaper or lighting, we are seeing geometric shapes everywhere and we love it!
There is something about a repeating geometric pattern that brings you a sense of calm and balance. With tons of geometric tiles out there you are sure to find the perfect match. Geometric tiles are fun, yet classic. Whether you are having some fun with colour or just going for the classic geometric, your house is sure to stand out!
Geometric patterns add a punch to your home. Whether your pattern is repetitive or a-symmetrical, light or dark, geometric wallpaper makes a statement!
In the last year, we have seen a ton of geometric décor emerge into the design market. Thin-lined metal geometric shapes contrasts the dark metal with the light-weight material to create a subtle, yet bold look. Keep your home looking edgy and fresh by adding these small touches to your home.
Whether it is in light fixtures or décor items, geometric shapes are here to stay! So why not join the party and have some fun with shapes!
Photo Credits:
https://www.pinterest.com/pin/11540542776359479/
https://www.pinterest.com/pin/352195633350541395/
https://www.pinterest.com/pin/312155817912518124/
https://www.pinterest.com/pin/276830708324292953/
https://www.pinterest.com/pin/365847169707752788/
https://www.pinterest.com/pin/245305510933344760/
https://www.pinterest.com/pin/5418462028373000/