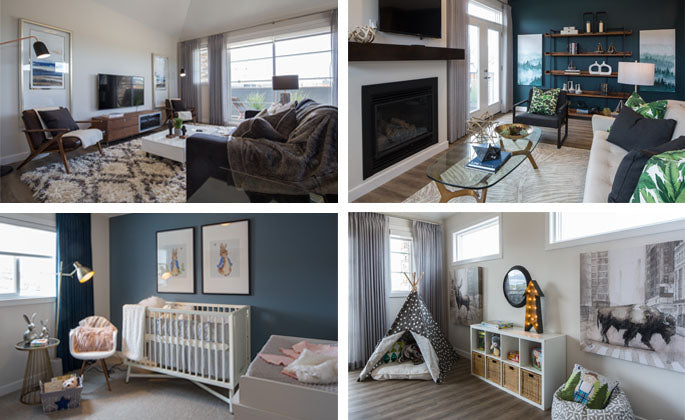 SYMONS GATE FEATURE - HUDSON II
Nestled in the lovely Symons Gate, the Hudson II is the perfect place to settle into. This single family home is close to all the city amenities, but away from the hustle and bustle of downtown. Based on the previous model the Hudson, this home is new and improved.
As soon as you walk through the door, this nature-inspired home fully envelops you. Vaulted ceilings, an open plan and endless space make up the perfect mixture for this spunky home. With its bold green accent paint and integrated botanicals, this home truly feels like a step in the right direction.
From the Hudson's earthy interior accents to the two outdoor living spaces, the nature-inspired atmosphere easily flows from inside to outside. Rustic accents complete this look and the upstairs bonus room is a family's dream! With high ceilings, large windows, open space and two cubbies for the kids, this expansive bonus room is big enough for the whole family.
We love the Hudson II and its earthy appeal! Come check out the Hudson II in Symons Gate and experience first-hand this down-to-earth retreat.