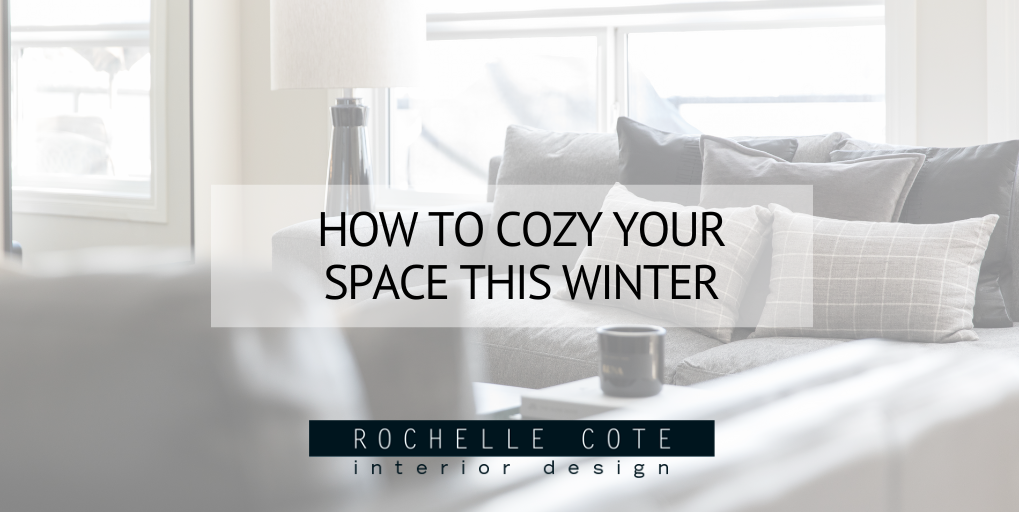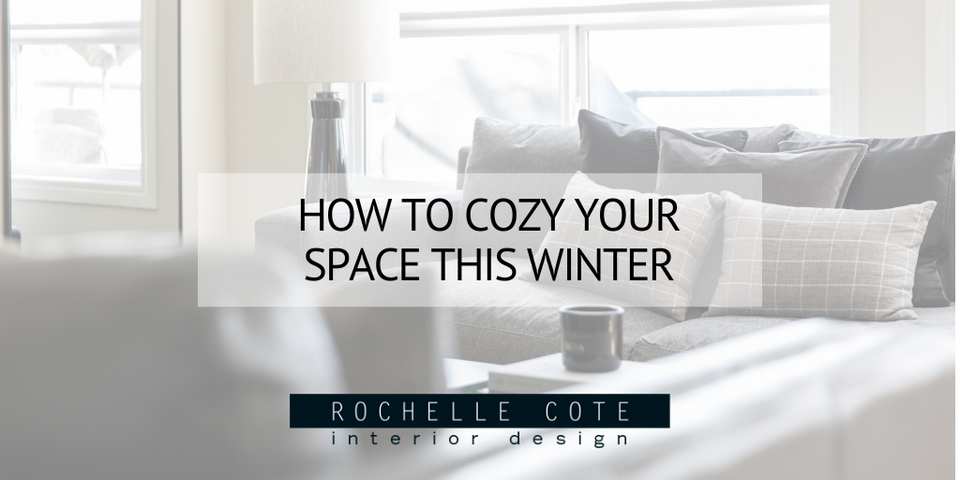 How to Cozy Up Your Space This Winter
When the weather starts to cool down, we find ourselves wanting to spend a lot more time at home. Ideally, that's a space that you love being and that's decorated to suit your style. However, if you find yourself wanting to add some hygge to your home this winter, or are just looking for a seasonal refresh, these are our top tips! Styling your home for the winter is all about using rich colours, layering textures and patterns, and choosing warm accents like wood. Plus, we give our design advice for using a cosy winter palette as the inspiration to make some bolder changes in your home.
Transitional Tones
One of the easiest, and most cost-effective ways to introduce seasonal colours into your home is by changing up your pillows. You can choose to change them up throughout your home, or focus on bringing winter colours into just one room. We especially love to choose pillow covers that are made from velvet, which is such a luxe material with a beautiful hand-feel. It's the perfect fabric for winter because of it's heavy weight combined with the soft texture. In the photo on the left, we chose to complement the deep green of the headboard - which is a great choice for a cooler winter colour scheme - with a saturated terracotta coloured throw pillow. Similarly, in the photo on the right, smaller accent pillows in a rust velvet add warmth to this bright living room.
It's All About Layering
Another great way to up the winter cosy factor in your home is by layering different patterns, and textures with the rich colours we talked about above. We especially love to do this in living rooms and bedrooms where we can layer throw pillows with different patterns and add throws with a furry or luxe texture. Layering a lot of different pieces together will create a lot of visual interest in these areas as the eye delights in moving about from one pattern or texture to the next. In the photo on the left, the wood headboard (which is another great accent for winter) sets the stage for this beautifully made bed. Atop the bed, we have a modest number of pillows with subtle pattern and then a beautiful faux fur throw to add texture and a touch of elegance. In the photo on the right, the throw pillows are varied in pattern, colour and texture, which helps to add a lot of personality to this classic white couch. In the foreground, you'll also notice two poufs which have an almost checker-board like pattern along with a raised texture.
Warm Woods
Using wood as an accent in your home is a great way to add warmth during the winter season. The natural, organic shapes are very pleasing to the eye, and when paired with classic shapes or minimal white rooms, it can give your home a very modern Scandinavian feel. In the photo on the left, you'll notice the two roughly shaped wood stools which would serve as the perfect accent pieces to add to any number of rooms in your home from a living room, to a bonus room and even as a side table in a bathroom to soften any harsh lines. We chose the photo on the right, because the solid lines of the wood accents on this chair are a great contrast to the soft leather upholstery. The wood gives this chair a more casual, comfortable feel and is perfectly complemented by the patterned throw that introduces some muted colours into this living room.
Moody Makeover
Maybe the winter refresh that you need could inspire some bigger change in your home! We love the look of having a cozy room painted in a dark, saturated colour. It immediately invokes warm, comforting feelings and can make you feel more grounded just by spending time in that room. However, there are certain rooms that are better suited for painting in a darker colour. If you'd like to go bold and paint a room in a deep tone, we'd just suggest choosing your bedroom or home office. In the photo on the right, this office is painted a rich black, which gives it a very elegant and grounded feeling. To make sure that the room doesn't become too dark, wooden shelving, a desk and a chair are added to give it some warmth. In the photo on the right, the deep grey that this bedroom is painted gives it a very calming, serene feeling. To keep with the monochromatic theme, the bedding and curtains are a similar grey colour with pops of white and beige to contrast the deeper tones.
Photo Credit: Shellard Photography