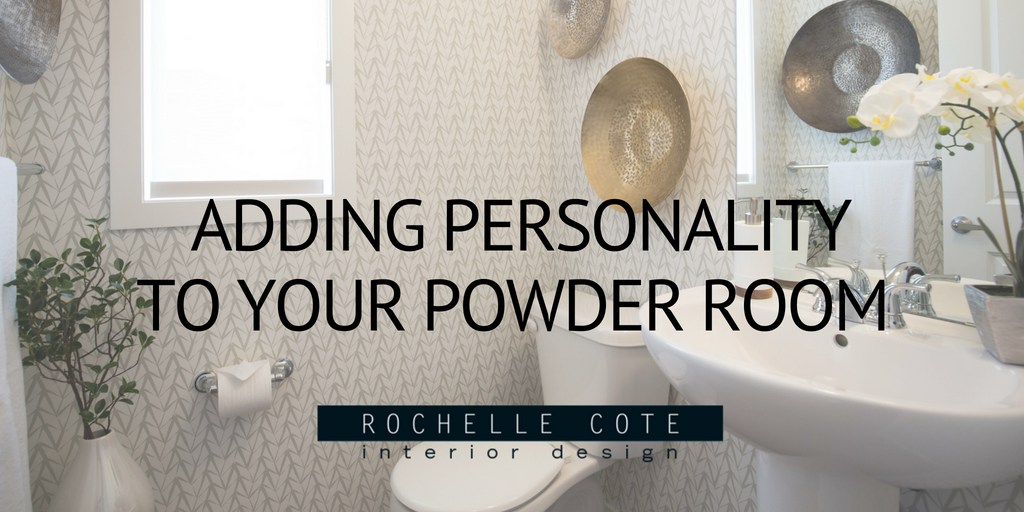 Adding Personality to Your Powder Room
Powder room are generally one of the smaller rooms in our home, but that doesn't mean it can't pack a punch. Try these tips on how to add personality to your powder:
Dress It Up
Mirrors are great at creating the illusion of a larger space. Using an oversized or wall-to-wall mirror opens up your space and gives it a larger feel. Your powder room is a feature, so you can also have fun with your mirror and give your space some character. Round, square, wood or chrome, there are so many mirrors to choose from!
Have Some Fun With It
Powder rooms are one of the rooms in your house where you can go a little wild and have some fun with it. Powder rooms can be quirky and different then the rest of your house, but you can still get away with it. Try wrapping your powder in a fun wallpaper, or playing with patterns or different materials or even playing with colour in your vanity. Whatever you choose, don't be afraid to give your powder a bit of character.
Mix it Up
Most often you see powder rooms in wallpaper, but that is definitely not the only option. Try using tile as the feature. You can use a funky tile to add some pop to your powder, or just try using a different installation technique to add interest without breaking the bank. Having the extra tile also means easy clean up if you have kids or if your powder sees a lot of wear and tear. One of our personal favourites is adding shiplap to a powder. It is a clean look and easy to achieve!
Put on The Final Touches
The interesting thing about your powder room is that it kind of stands apart from the rest of your house, so that means you can do something a bit different in your powder room and get away with it. So spend that little bit extra in some nice hardware or a unique light fixture. Lighting and hardware are the two things that can set your powder room apart. There are so many cool light fixtures out there – whether you use sconces or an interesting pendant, add that bit of styles to put your powder room.
Photo Credits:
Adrian Shellard Photography
https://www.pinterest.ca/pin/271482683770198992/
https://www.pinterest.ca/pin/75435362488592833/
https://www.pinterest.ca/pin/20618110779347538/
https://www.pinterest.ca/pin/134685845086785118/
https://www.pinterest.ca/pin/108579040994091444/
https://www.pinterest.ca/pin/184718022199073191/
https://www.pinterest.ca/pin/14918242500591106/
https://www.pinterest.ca/pin/551902129329072404/
https://www.pinterest.ca/pin/192810427771541304/
https://www.pinterest.ca/pin/454582156133505068/
https://www.pinterest.ca/pin/402931497905686978/
https://www.pinterest.ca/pin/418482990370017418/
https://www.pinterest.ca/pin/AZLBCNaTRyPFw0H2NErMq1VFgpv5NxjeMBZT2q6VoN8KXjROfnlMVrY/